Best ways to entertain your kids during a move
You've decided to relocate your home to another place? To start living your life in a new city and open another life chapter? Great idea! Relocation can bring many new opportunities and changes to your life. Whatever the reason for your relocation is, in most cases, it makes a positive change. Nevertheless, relocation is not such an easy thing to do. It is time and energy consuming job, that might cause you stress. Especially if you are moving to Florida with a family, there are more things that you need to care about. Accepting the changes can be difficult. So you should pay special attention to your children when it comes to moving. In this article, we will give you some advice for helping your children to handle the relocation. Here, you can find some of the best ways to entertain your kids during a move.
Put the feelings of your children in the first place
As we've already mentioned, moving is one of the most stressful things one can experience during a lifetime. Adapting to the new environment can be very challenging, especially for kids. In the early stages of their life, every big change can have an impact on their future. That is the main reason why we pay special attention to kids in the process of relocating. This is a delicate time for them. In this period they are required to leave behind their school and friends, their home and bedroom. They will need your support and understanding in the process.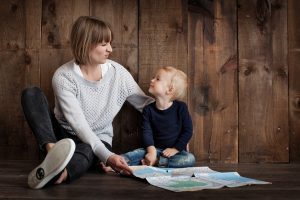 Feelings of your children should be in the first place. Even if you might be nervous or distracted by other moving tasks. First and foremost, conversation and connection between you and your child are important throughout the whole process. Be there for all their questions and wonderings about the move. Try to explain to them what that brings, and try to be realistic. But also emphasize to them the benefits of the move, the ones that will excite them the most. There are some good ways to entertain your kids during a move so that they can easily accept the situation.
Every relocation starts with preparations
Preparation for a vacation trip might take time. Imagine how much time you will need to pack and relocate your whole home. There are some things that might help you to cope with the relocation, for example, a good organization. Planning is the most important part of the process of moving. Start from setting the moving date, whereas you will for sure need a few months to complete all tasks.
Moving checklist as a great helper
You are probably wondering what are the ways to entertain your kids during a move and the whole process. As we all know making a good plan is an inevitable part of any kind of preparation. So, one great way is to involve your kids in moving. Depending on the age range of your child, you can easily set them some tasks which they can do by themselves. Make a small to-do list with them, such as counting the boxes, putting labels etc. That way you will give them importance, do that so they can feel useful in such a big event. That will occupy them so that you can do some of your other tasks without much pressure.
Packing and decluttering can be one of the ways to entertain your kids during a move
Packing is a very time-consuming job where you can pack properly different kinds of items. Decluttering of your home is here important. The less you pack the easier your move will be. You will have to sort which items you will relocate. So, give this task to your kids – which can be fun and will occupy some of their time. Ask them to sort out toys which they want to move. Explain to them that they can give to someone toys which they are not using anymore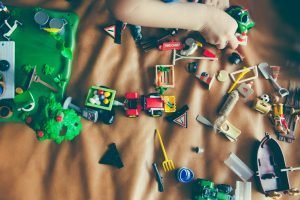 Packing boxes together will entertain them, as they can put tapes all around the boxes. Have in mind to buy more packing supplies, because most of them will be spent on playing. Boxes can be great material for 'hide- and -seek' and many other kids' games.
Give your kids their own space while you are completing other tasks
There will probably be a lot of chaos in your home while you are packing. So designate one room just for kids. You can pack your kids' room the last. That way they can spend their time playing. Give them new puzzles and other toys they like. If you are moving during the summer, there are plenty of options for your kids to have fun. Summertime is the period when they can play in your backyard, or you can send them to their grandparents. For older kids, summer camp is also a great way not to be bored with moving.
One of the best ways to entertain your kids during a move is to spend a quality time with them
Even with a lot of tasks that you have to deal with, spending time with kids will help them a lot. That is why is important to find a professional moving company. By choosing one of the long distance movers Florida, you will have more free time. With services that they are providing, the less work you will have. Spend that time walking with kids, going to some playgrounds, meeting their friends, talking about the move.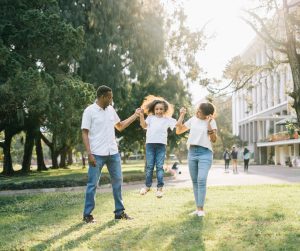 Mapping out a new room
Making a plan for their new room design might be very interesting for older children. Let them give some ideas for the design of their new bedroom. Deciding on the color of the paint as well as some other small things can make them happy. That way you are helping them in adjusting to their own new environment.
Making a farewell party is also one of the great ways to entertain your kids during a move
What is for sure one of the greatest ways to entertain your kids during a move is organizing a farewell party. Not only that you will gather all their friends and have a fun time with them. You can also engage them in the process of preparing for the party. This will keep your kids busy while you are doing other tasks.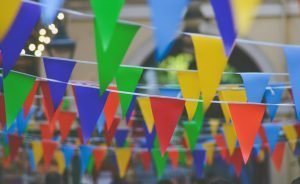 Let them prepare their moving day kit
One of the easiest ways to entertain your kids during a move is to let them pack their moving day kit. To select the items which will be near them while you are reaching the final destination.
We mentioned just a few of many ways to entertain your kids during a move. And all of them depends on the age range of your child. The best way for toddlers is to get a babysitter and not involve them in the moving process at all. We hope this advice will help you have a good family relocation.