Long-distance moving is never an easy task. You will need all the experience and help you can get. And that is when Best Cross Country Movers enter the scene. Our team of trained moving and packing experts will do their best to find a perfect moving company for your needs. Working with high-quality interstate movers Montana that have a lot of experience will make all the difference with your relocation. Moving on your own can cause a lot of stress and anxiety. On top of it all, if you have a bad moving experience, you wouldn't want to do it ever again. Let's be honest, you'll probably move a few times in your life, so it's important that you don't hate it!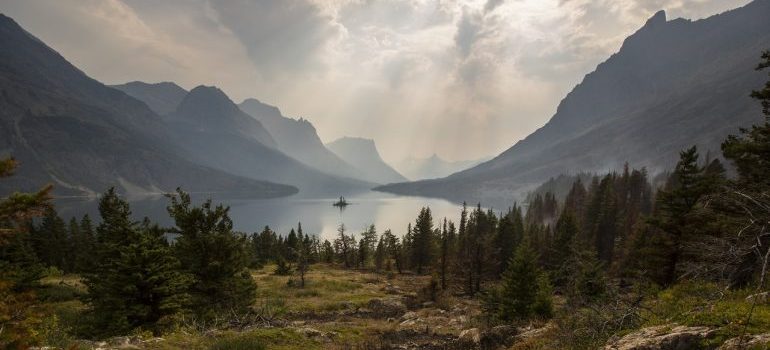 Why should you move to Montana?
State of Montana is an unspoiled, hidden gem nestled in the north of the continental U.S. Its beauty, wonder, and adventure are bringing more and more people every year. Also, the industry, climate, and amenities are plentiful. Living in Montana gives you access to some of the best trout fishing in the country, massive mountains, and wide prairies. Billings, Bozeman, and Missoula are considered some of the best places to live in Montana. They offer thriving economies, vibrant culture, and lots of activities available. This includes outdoors, shopping, restaurants, and museums. Downtown Bozeman attracts many tourists while Missoula's microbreweries, concert venues, and charm lures bring new residents.
Montana is a great mix of urban living and wide-open spaces. Some of the top places to set down roots include Billings, Montana's largest city. It offers amazing brewery tours and outdoor recreation galore for hikers, climbers, swimmers, and boaters. Bozeman is the home of Montana State University. Also, a national treasure, Yellowstone National Park is just a stone's throw away. When we find you a perfect moving company for your needs and wishes, you'll have plenty of time on your hands to plan how you're going to explore this wonderful state.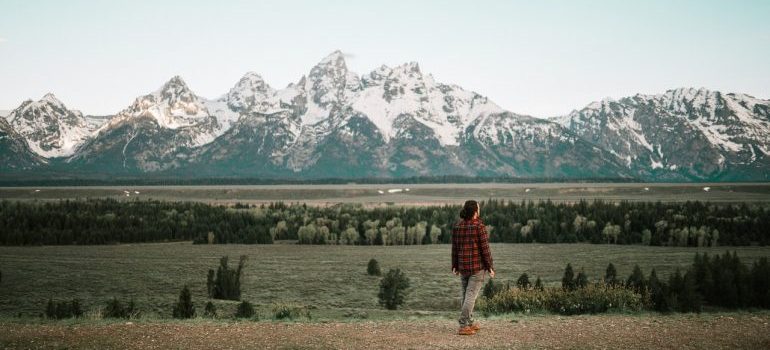 What services do interstate movers Montana offer for you?
Residential moving 
Packing services
Storage services
We know how hard is to compare commercial moving companies and to decide to pick one. Your personal belongings have both, sentimental and financial value. Because we understand that, we will do that for you! With years of experience, we have learned what we need to look for in moving companies. A good moving company has to be reliable, trustworthy, and to know how to execute a perfect relocation in any situation. All long-distance movers Montana that we suggest have a well-established tradition and have worked in the moving industry long enough to know what they're doing. Depending on your specific needs, we will look into moving companies that have the services that you need from them.
Need to relocate your business? Interstate movers Montana offer commercial moving services as well.
Nowadays, it is easy to find nationwide moving services you need for your relocation. Are you wondering what are the features of great long-distance movers Montana? It's their range of experience and high-quality services. Best interstate movers Montana are not just working for a moving company, they are interstate moving experts. Their mission is to ensure fast and efficient relocation for your business. So, if you are looking at the best way to move your business across the country, we are here to help. Not only that we will arrange a meeting with you, where we'll discuss all the aspects of your relocation. The more details we get from you, the sooner we'll find a moving company that matches your needs. Because we know how important it is for you, hence, it is important for us too.
Need to find movers who will help you pack? We'll do it for you!
We understand that people are very busy with their everyday activities and that packing for a move can take up too much of your time. By hiring a moving company that offers packing services, you'll take so much off your hands. One of the biggest aspects of relocation is packing, and many people claim it's taking up a lot of their time and stressing them out. Let the experts take care of that, and move without stress. Long-distance movers will know how to protect your belongings so they remain intact during transport to Montana. When you're packing on your own, you might not know all the packing hacks and tricks to ensure everything stays safe in the moving truck. For instance, packing fragile items needs to be done with the utmost care and using proper packing materials. Otherwise, they can shatter even with the slightest nudge in the truck.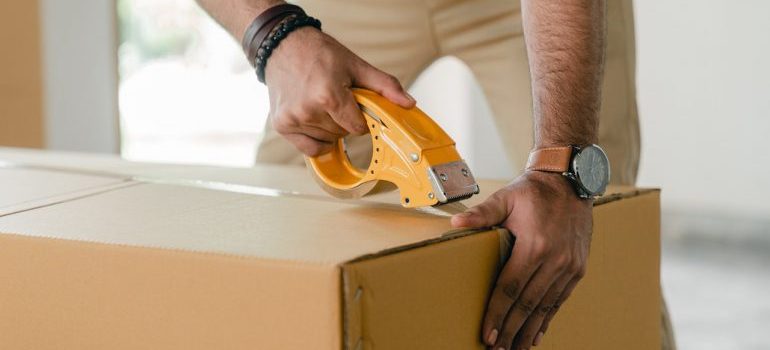 With a reliable moving company by your side, you can completely relax and enjoy your relocation
As you've already seen, moving companies have evolved in recent years, and now offer a wide variety of moving services. Since there are so many different companies out there, you can also find one that suits your moving budget. There's no need to opt for the cheapest option available – it may not be trustworthy and you can end up falling for a moving scam. If you're ever in doubt, give us a call and we'll start looking for the perfect moving company for your relocation! Therefore, you don't have to do a ton of research before hiring a moving company for your upcoming move. To make moving easier for you, we'll take into account everything about your relocation and take on the challenge of finding the perfect moving crew to relocate you to Montana.
Are there any better long distance movers in Montana?
The answer to this question is quite simple – no, there aren't! It's not because we offer you assistance through each of your moving phases. And it's not because the information we offer is easy-to-use as well as reliable! It is because we care for you, and your move! Whether it's a short, local move, or a long-distance cross-country trek, we are the ones you need. We can figure out your needs and connect you with the best long distance movers Montana has to offer with ease!
However, that's not all that we offer. With us, you can also get a free quote as well as tons of reliable information. This also includes plenty of tips and tricks for any moving problem that might occur during this strenuous process. We also offer you useful tools that you can use each step of the way! Finally, we care about you – and we show it! Be sure to share your experience with us! In turn, we will make our services even better than they are now!
Find The Best Cross-Country Movers by State
* Disclosure: Our company is committed to finding the best interstate moving companies for our site users, and we receive compensation from movers that we rank. We also may get a small share of revenue when you click a sponsored company's link.