If you are tired of searching for a dependable interstate moving company in Idaho, you've come to the right place! Best Cross County Movers is a moving company that has a great network of interstate movers Idaho. You can find our agents located from Pocatello, Coeur d'Alene, Twin Falls, to Idaho Falls, and more. Our professionals are always ready to help you access all the moving services you need. With our cross country movers Idaho you can easily make the move to or out of the state. When you hire our reputable agents, you can count on full assistance.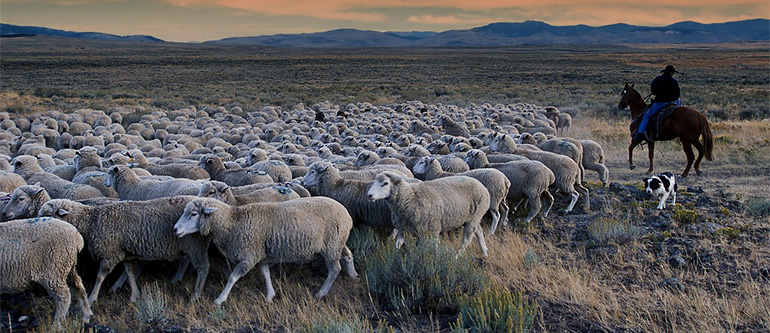 We coordinate all the details of your move with ease
The experienced and skilled cross country movers Idaho we find will coordinate all the details of your move. They will provide you with comprehensive moving services that include packing, disassembly, transportation, storage, and safe delivery. With such a moving team, it is easy to have professional moving assistance by your side. We are your best ally when you are making a cross country move. Whether you need safe packing supplies for the business equipment relocation or you need quality moving the truck for the transportation of your household items, you can count on us, and we will provide you with customized moving services. Our accredited and licensed agents work to satisfy all your needs respecting your budget. The primary goal of our moving company is to reduce the stress of your move. Just give us a call to receive a free estimate for your household or commercial move of any size.
We make your move to Potato State a pleasant experience
Idaho is a great place to call home. There are many beautiful cities where you can raise a family or start a new business. This mountain state is also known as Potato State because the potatoes are a major crop. Another nickname is the Gem State. With a magnificent landscape that includes mountains, deep canyons, and lakes you can enjoy beautiful views after the move. Your move to Potato State is a pleasant experience with our interstate movers Idaho.
Another great thing about moving to Idaho is the costs of living there. Overall, they are lower than the US average, with the biggest contributor to that statistic being transportation costs. The median home cost is $263,900 while renting a 2-bedroom apartment will cost you $802 on average. If you are looking for a bit more comfort, be prepared to allocate $1129 for a three-bedroom-apartment, and $1138 for a four-bedroom place. Apart from that, you can enjoy the lower costs for utilities and groceries.
People often praise Idaho for its calm, homey, and welcoming atmosphere. Living here means enjoying your days without much stress or worries. While people often come to Idaho to retire, it is also a great state for raising kids in a safe environment.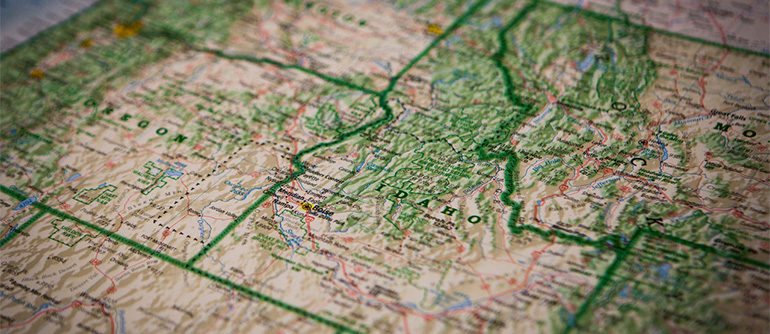 Where to move to Idaho?
When you are planning your move to Idaho, there are many different regions in the state that you can call home. From Boise, Nampa to Twin Falls, and Pocatello there are many great places where you can raise a family or start a business. Our agents are available to give you a hand no matter the city you want to move to. In the whole Idaho state, you can find that one place that can make you happy. The state capital is Boise, and it is the cultural center for music and entertainment. But, other cities such as Idaho Falls offer you a high quality of life and a vibrant economy. All you need to do is to pick your perfect match.
Let us guide your way to your new home through the interstate movers Idaho prides itself in
Don't waste your time searching for reliable interstate movers in Idaho. We can find the people who will handle your residential or commercial move with the same success. All you need to do is to give us a call and ask for a free moving estimate, and we will guide your way to your new home.
Why us?
It is our job to find long distance movers Idaho who will be there for you. We understand your troubles. Moving can be hard. But, you are not alone in this. You have us. We understand you and your needs. And even more importantly, we are here to make your relocation to or from Idaho to another state simple and easy. Just the way you need it to be. We will see to it that you have just the perfect moving team by your side, so wait no more and give us a call and move across the state lines with a smile on your face!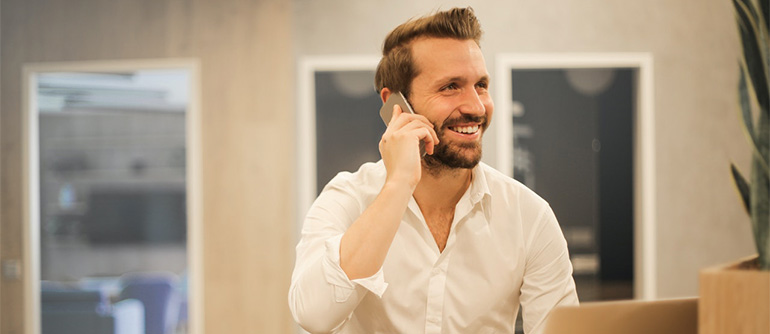 How can we help?
Our job is to ensure you have the most adequate moving assistance by your side. It is with that in mind that we invite you to reach out to us whenever you need:
assistance with your residential move. Moving home is never easy. Apart from being hectic, it introduces the emotional aspect of a big change. Make sure you are able to focus on the right things by getting proper moving assistance. And the way you do the latter is by contacting Best Cross Country moving the long-distance movers in Idaho we find. They will see to it that your relocation is a smooth and stress-free process.
help with your commercial relocation. Commercial moves tend to be tricky for their complexity. Namely, the team handling them needs to be well-coordinated, knowledgeable, and experienced. Not to mention well-equipped and with the right tools and means of assistance. That is exactly the kind of team we will make sure handles your commercial relocation. All it takes is a simple phone call to our office, and we will take care of the rest.
skilled and professional packers. Packing is never easy, not does it last shortly. However, it has to be taken care of, none the less. Still, that is not to say you yourself have to handle it. With the experienced, reliable, and equipped packers we provide, you won't have to do as much as lift a finger during this hectic process.
safe and secure storage units. Do not let the need for extra space catch you off guard. Know that you can count on the storage units we provide for keeping your belongings safe and secure. Just make sure to spare as much detail as you can regarding your needs, and we will take care of all the rest.
Leave planning & packing to interstate movers in Idaho
Moving can be hard, and especially without a good and solid strategy in place. However, even planning for an interstate move can be challenging. And that is precisely where proper interstate movers Idaho come in. With the team that we assign to you, you will have nothing to worry about. The professional moving team will be there to help you plan, prepare, and finally – move your house. And all you have to do is to say a word. We will take care of everything else. With pleasure, and at an affordable rate.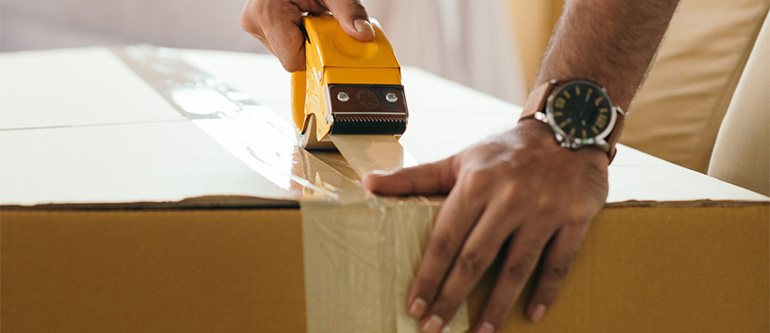 Packing your belongings is a task that can take a lot of your time and energy. And that is something that nobody really wants. Nor should you. The professional packing team that we find will be there to take this huge load off your shoulders. Let these seasoned professionals handle this task for you and make sure you enjoy the process. You don't only need it, you deserve it. And – we all love our new beginnings.
One of the best long distance moving companies Idaho is moving your house for you
We are not just long-distance movers, we are also experts in residential moving. Whether you want to move a single item, one room, or your entire household, Best Cross Country Movers are up to the challenge! We know how important your personal belongings are, hence, we can help you find a moving company that will handle them with special care.
Premium business relocation
Moving business long distance is a huge step, and be aware that you will probably need all the help you can get in order to perform it right. It requires a lot of planning and organization. Along with all the regulations moving across the country brings, the best thing you can do for your business is to hire one of the dependable long distance moving companies in Idaho to move it. The team of long-distance movers has plenty of experience and expertise for this type of commercial moving. We understand how important your business is, and we will do our best to provide you and your employees with a stress-free moving experience.
The latest technology equipment and modern vehicles can guarantee your belongings will arrive at the new location without a scratch. And it doesn't matter if you are moving to a small office, a floor or an entire building. Because there are no big or small projects for reliable long distance movers, only successful ones. Our mission is to meet your expectations and satisfied customers are our biggest award.
We will ensure your interstate movers Idaho have you covered!
Whatever you need – we will find the cross country movers Idaho who can provide it! In no time. All you have to do is to say a word. Our moving services are tailored to meet your needs. Each and every time. There is just no distance too long or relocation project too hard for us. We can help you relocate to another state in no time, and no matter what. And that is precisely why Best Cross Country Movers are your best choice when it comes to movers. Give us a call today and learn more about the services we can provide you with. And once you do – you will learn why we really are your best choice!