Moving can be an exhausting and overwhelming process. And long distance moving can be especially tricky, because of all the regulations you need to be aware of. Best Cross Country Movers New Hampshire are experts in interstate moving, and we are happy to move your belongings for you. Whether you are relocating your household or an office, we are up to the challenge. Maybe you are looking for packing or storage services? We can help you with that too.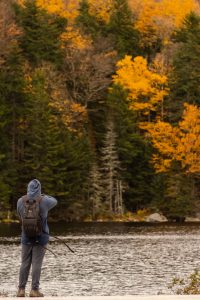 New Hampshire calling
New England's state of New Hampshire has seven geographic regions. From the Lakes Region and Seacoast to the Great North Woods, New Hampshire provides many livability choices. Also, it offers a variety of year-round activities to enjoy. Snowmobiling, boating, and hiking are just some of them. The state has no general sales tax or personal income tax, which attracts many new residents, and businesses. Some of the most interesting places to live and work are Concord, Exeter, Lebanon, Manchester, Nashua, Portsmouth, Rochester, Hanover, and Laconia.
Reasons to live in New Hampshire
Depending on where you live, you are usually only 1-2 hours away from the mountains, and the ocean. There are plenty of opportunities for outdoor activities in all four seasons.
Lifestyle varies from tiny little hamlets to the major cities, reasonably affluent communities, and everything in between. Therefore, everyone can find something for themselves.
Good schools.
New Hampshire has museums, performing arts, minor league hockey, and baseball teams. Also, there is a fair selection of quality restaurants.
No sales or income tax.
Proximity to bigger cities like Boston.
Beautiful scenery.
Low crime rates.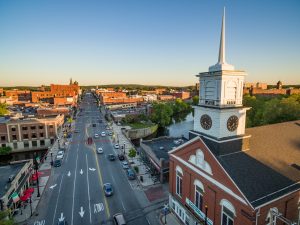 Packing services
Most of the people find packing to be one of the most exhausting parts of relocation. Whether you are moving a household or an office, packing it will be quite a challenge. Interestingly, we never truly know how much belongings we have until we actually start packing them. Not to mention that some things are just too heavy and fragile to pack them by yourselves. If you ever tried to pack and move your flat screen TV or large furniture, you know what we're talking about. However, Best Cross Country Movers New Hampshire are happy to provide you with our high-ranked packing services. Our extensive packing solutions are available nationwide. Interstate movers and packers in our company are trained professionals with countless moving projects under their belt. Therefore, you name it, we pack it!
Why Best Cross Country Movers New Hampshire?
Nowadays there are plenty of moving agencies. Some of them will probably try to attract you with amazingly low prices of their services. But, moving is more than just packing, loading the boxes and driving them around in a truck. There are many regulations, information, and skills you need to have, in order to perform one relocation successfully and efficiently. Therefore, finding the dependable interstate movers is a crucial step. Best Cross Country Movers New Hampshire are proud of their team members, business politics, and customer care. When you are passionate about what you do, the results will follow. Hence, hundreds of satisfied customers are our biggest award. Become one of them!