Every relocation brings a lot of challenges and stress, especially a long-distance one. And it's not only because of the distance you need to overcome but also because of all the regulations you need to pay attention to. This is why people usually leave this kind of move to the professionals. So, if you are looking for a reliable moving company to help you move across the country stress-free, you are definitely in the right place. Interstate movers New Hampshire are not only experts in long distance moving, but also highly skilled and experienced professionals. That's why we, Best Cross Country Movers, are here to help you find the perfect cross country moving company for your needs. Besides the main services in our offer, we will gladly help you to find a professional mover that will meet all your requirements.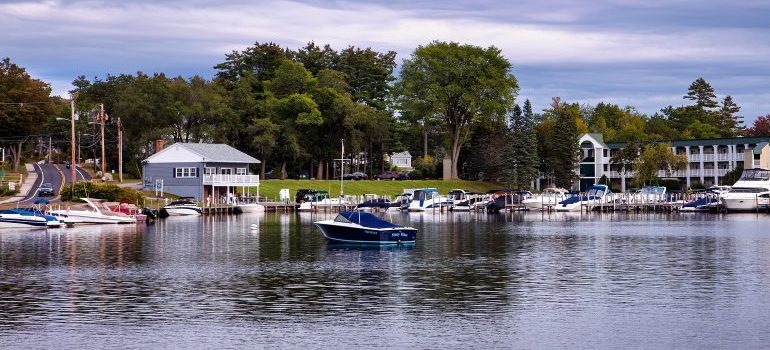 New Hampshire calling
New England's state of New Hampshire has seven geographic regions. From the Lakes Region and Seacoast to the Great North Woods, New Hampshire provides many livability choices. Also, it offers a variety of year-round activities to enjoy. Snowmobiling, boating, and hiking are just some of them. The state has no general sales tax or personal income tax, which attracts many new residents, and businesses. Some of the most interesting places to live and work are Concord, Exeter, Lebanon, Manchester, Nashua, Portsmouth, Rochester, Hanover, and Laconia. There is plenty to do in New Hampshire, something for everyone. This is slowly becoming one of the best places to live in the entire world, due to the unique mix of opportunities and landscapes.
Reasons to live in New Hampshire
Depending on where you live, you are usually only 1-2 hours away from the mountains, and the ocean. There are plenty of opportunities for outdoor activities in all four seasons.
Lifestyle varies from tiny little hamlets to the major cities, reasonably affluent communities, and everything in between. Therefore, everyone can find something for themselves.
Good schools.
New Hampshire has museums, performing arts, minor league hockey, and baseball teams. Also, there is a fair selection of quality restaurants.
No sales or income tax.
Proximity to bigger cities like Boston.
Beautiful scenery.
Low crime rates.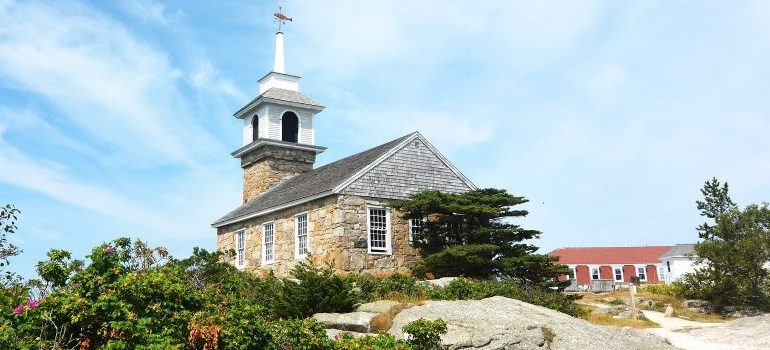 Interstate movers New Hampshire are packing your belongings for you
People often underestimate this part of the moving process, thinking they will pack easily on their own. But the fact is that we don't really know how many things we own until we start packing them. Also, keep in mind that proper packing is crucial for the safety of your belongings. That is because things that are not well packed, are in bigger danger of getting damaged or broken during transport. Not to mention all the fuss that comes with replacing broken or damaged items. You really don't want to be in that situation if you can help it.
Additionally, packing is probably the most time-consuming part of a relocation. And people often end up paying more than they have planned for packing supplies. Purchasing packing materials and packing your belongings without a clear plan and right technique could be a huge waste of money. Especially if in the end something gets damaged after all. This is especially true for an interstate move, where items travel a long period of time. But if you leave the packing process to cross country movers New Hampshire, you are saving your time, money and above all, your nerves. Your interstate movers New Hampshire will use only high quality packing supplies in order to protect your belongings in the best possible way. Your items will be safe and sound and you will have time to spend on more important activities. Such as relaxing, for example.
Long distance movers New Hampshire will protect your belongings
Moving house is always a delicate task because we all are particularly attached to our personal belongings. Interstate movers New Hampshire understand that, and that is why they treat your belongings as if they were their own. Once you hire long distance movers New Hampshire, you can be sure that you are getting premium residential moving services, adjusted to your needs. Because they know that every customer is unique. That is why they do their best to provide a unique approach to every one of them.
Whether you are moving a single item, one room, or an entire house, one of the best interstate moving companies New Hampshire is up to the challenge. There are no big or small projects for interstate movers New Hampshire, only the successful ones. That is why they are happy to deliver your belongings safe and sound to the doorstep of your new home. And, again, you can just sit back and deal with more important things, like finding a new job or adjusting to the new environment. Leave the heavy lifting to your professional and enjoy this new chapter of your life. All the while knowing that your belongings are safe and sound, in the care of professionals. Having that peace of mind is really important, as there will be a lot of things on it, during the move.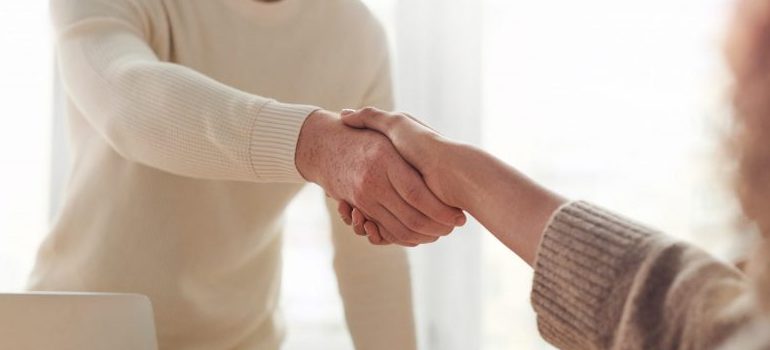 Why Best Cross Country Movers New Hampshire?
Nowadays there are plenty of moving agencies. Some of them will probably try to attract you with amazingly low prices of their services. But, moving is more than just packing, loading the boxes, and driving them around in a truck. There are many regulations, information, and skills you need to have, in order to perform one relocation successfully and efficiently. Therefore, finding dependable interstate movers is a crucial step. Best Cross Country Movers New Hampshire are proud of their team members, business politics, and customer care. We will find a perfect cross country mover for you! When you are passionate about what you do, the results will follow. Hence, hundreds of satisfied customers are our biggest award. Become one of them!
Best Cross Country Movers are professional and reliable – We will find the perfect moving company for you!
By using our services, you can guarantee that you are going to get the perfect moving company for your needs. We promise that, regardless of your situation, we are going to find the movers that are perfectly suited for your relocation. We do that in a couple of ways. First, every mover specializes in a specific area. While they do offer their services in a wide variety of areas, there is always one that is their specialty. We know all about their specialties and we will get you the most reliable movers for the job. Our moving database is quite exhaustive and our partners are all the utmost professionals. By placing your trust with us, you will ensure that your relocation is going to be as easy as possible. Not to mention as pleasant as possible.
Having the right movers at your side will minimize the moving stress and make the whole experience more enjoyable. But it is not easy to find those movers on your own. That is why we are there for you, we will communicate with the movers and ensure that they are the best fit for your needs. You deserve only the best and you will get only the best if you use our services. Simple as that. By using our services, you will make things a lot easier for yourself. Being able to focus on other things and not searching for movers will make you feel better and more productive.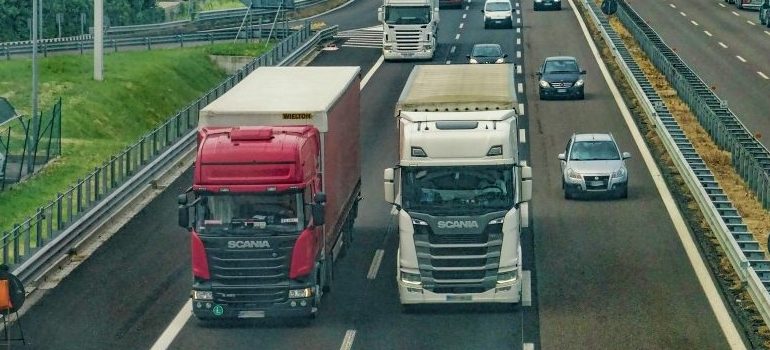 Finding trustworthy long distance movers isn't easy; that's why we are here!
In your search for long distance moving companies New Hampshire, you will find a lot of companies, but if you want one with reliable and affordable moving services, we have you covered! Not all moving companies are made the same. There is a big difference when you hire us as your long distance movers in New Hampshire. Your search for a trustworthy moving company ends here. Our BBB accredited agents offer you the knowledge and capable hands to transport all your belongings safely.
Whenever you are ready, we are ready too
We are happy to hear all your questions, concerns, and wishes, in order to answer and react in the best possible way. You can contact us by phone, via email, or visit us, so we can discuss your relocation in person. And remember, the more information you provide us, the better plan we can make for your relocation. Tell us all about your wishes and expectations, and we will do our best to fulfill them! And don't hesitate to share your special requirements with us, because our job is to make and keep our customers satisfied.
If you have a problem, we wish to hear it. Our experience allows us to deal with any moving-related problems with ease. You don't ever have to worry about your relocation, let us do that for you! Whenever you are ready, give us a call and we will find a perfect cross country mover for you!
Find The Best Cross-Country Movers by State
* Disclosure: Our company is committed to finding the best interstate moving companies for our site users, and we receive compensation from movers that we rank. We also may get a small share of revenue when you click a sponsored company's link.