Every now and then, we need a big change. One that will make us feel alive again. And moving is an excellent way of shaking things up a bit. However, the process itself is not easy. You need to keep this in mind and be prepared to tackle many chores and make important decisions. And all of it within a limited time frame. But you can make it a whole lot easier by hiring some of the most dependable interstate movers Nevada can offer. If you would like your relocation to be a positive, rather than a stressful experience, get in touch with Best Cross Country Movers. Our experts will help you find the perfect cross country moving company to take care of all your relocation needs.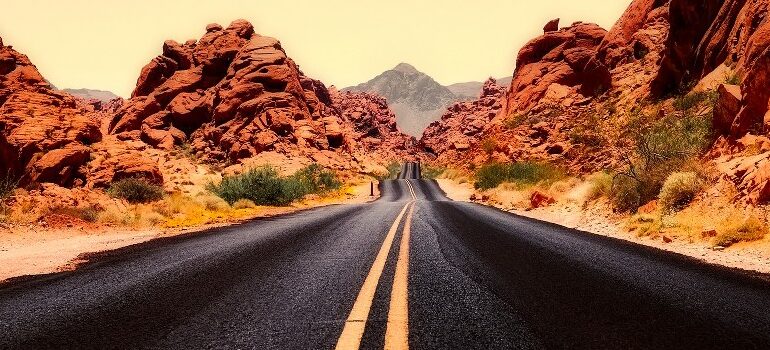 There are many pros of living in Nevada
Numerous movies made us all familiar with a part of Nevada. And while it is true that opportunities to have fun are near-infinite in Las Vegas, it doesn't even begin to scratch the surface. Despite popular beliefs, Nevada is a state that offers much more than just hours of fun under the neon lights:
Nevada is one of the few states that boasts "tax hospitality". There are no state income taxes and no taxes on pensions. But make sure you pay attention to other hidden fees.
This state has a fantastic climate. It has all four seasons, long hot summers, and short snowy winters at higher altitudes. You can enjoy ski resorts within an hour of major city centers. Also, Nevada has more than 300 days of sunshine.
The air is clean.
It has stunning scenery.
Domestic flights to and from Las Vegas are some of the cheapest and most frequent in the country.
That brings us to the next advantage. Gambling is legalized in Nevada. Try not to get carried away, though.
The cost of homes and other real estate is slightly lower than the national average.
Proximity to California and everything it offers.
Plenty of outdoor activities available.
Another thing that might interest you is that there is always some sort of party going on in Nevada. Places like Reno, Carson City, and, of course, Las Vegas, are full of nightlife options for you to peruse. Even if you are looking for Wednesday evening entertainment, there will be plenty of choices. It makes meeting new people and forming new friendships a lot easier, as well as allowing you to "blow off steam" from a hard day's work.
Nevada's people
Speaking of people, if you get past a certain amount of suspicion that is prevalent in Nevada, the average person on the street is genuinely nice more often than not. This is especially true as you move away from the large cities and go further inland. People gather in efforts to offer sanctuary to the needy, establish world-class shelters, and constantly try to improve the educational system. You will have the opportunity to engage in more than small talk with Nevada's residents and they all have something interesting to say. Nevada is welcoming to newcomers and once they accept you, it only gets better and better. You can also ask your interstate movers Nevada to introduce you to some of the locals, to start things off.
But there are some drawbacks, as well
Nevada is not the "promised state". No state is, really, and they all have their fair share of disadvantages. Here are the most prominent ones:
Higher than the average crime rate
Healthcare access
High living costs
Heat
Challenging to get a good job
Traffic can be a nightmare
Owning a vehicle is expensive
Lack of good public schools
Crime rate
While the crime rate largely depends on where you live, as rural areas are mostly crime-free, the fact of the matter is that the overall crime rate is quite higher than the national average. The rate of violent crimes is almost 6, which is quite a bit higher than the national average of 4.49. Furthermore, the property crime rate is almost 27.5 per 1000 people, as compared to the US average of 27.1. If you are looking to avoid most of it, though, look into places such as Yerington, Wells, Hawthorne, Spring Creek, and similar places in the middle of the desert. The desert poses its own challenges so your mileage may vary, so to speak.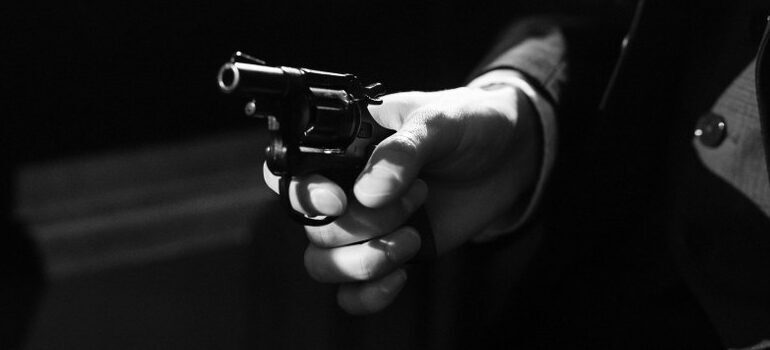 Healthcare
Another main issue is Nevada's healthcare access. Of course, if you live and have health insurance in one of the large cities this becomes irrelevant. But in rural areas, this can be a huge problem. The quality of healthcare access in Nevada ranks in the lowest 20% in the country. 
High living costs
Living in large, urban, centers also comes with steep living costs. It is almost 50% more expensive to live in Nevada than what the national average might suggest. Better make sure that you get a good-paying job as groceries and other essentials are quite expensive.
And therein lies the problem. Finding a good job in Nevada is difficult. If you are not a certified professional, you will be hard-pressed to find anything else than a part-time or a temporary position. Most jobs are somehow related to food service, as almost 16% of all the employment options are connected to food preparation, serving, or working in a restaurant. Bartenders are in high demand, of course, more than 3 times than in the rest of the country.
However, all these drawbacks simply dent the benefits that the state has to offer. Overall, Nevada is a great state to live and work in but you need to be prepared. You will want to hire one of the best cross country movers Nevada for your relocation, ones that will allow you to customize the relocation according to your needs.
Finding best cross country moving companies in Nevada that will fit your needs has never been easier
Are you in the middle of a household relocation to Nevada and need some help with heavy lifting? Will you be dealing with the many challenges of commercial relocation? Or will you be in pursuit of long distance movers Nevada to relocate both your home and your business? No matter the situation, Best Cross Country Movers are here to make sure all the moving services you need are within your reach.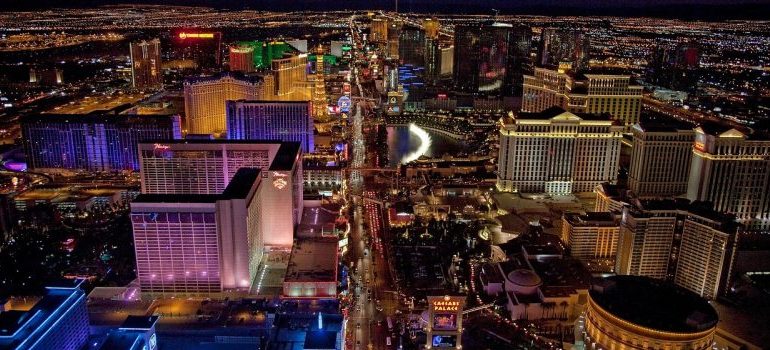 Our team will help you connect you to some of the best cross country moving companies Nevada has, enabling you to find the perfect cross country or local movers, that will assist you before, during, and even after your relocation. All you have to do is tell us what you require. Do you need us to provide the movers to load and unload your items? Maybe you need expert packers, to be certain that your valuables and breakables are safe and secure during transport? Perhaps you want a full-service moving experience so you can sit back and relax, while professionals are taking care of every detail of your relocation? No worries! Give us a call and we'll be right on it!
Moving house can be a strainless process
Packing your entire household and relocating to a different city or state is a hard decision to make. And the process itself is even harder. But with experienced residential movers by your side, it doesn't have to be. Instead of wasting endless hours on packing and planning, let us worry about everything move-related. We will help you free your schedule so you can focus on much more pleasant activities. Take the ample time that you'll have to spend with your friends and family, research your new neighborhood, and find amazing places in the surrounding area that you'll visit once the move is over.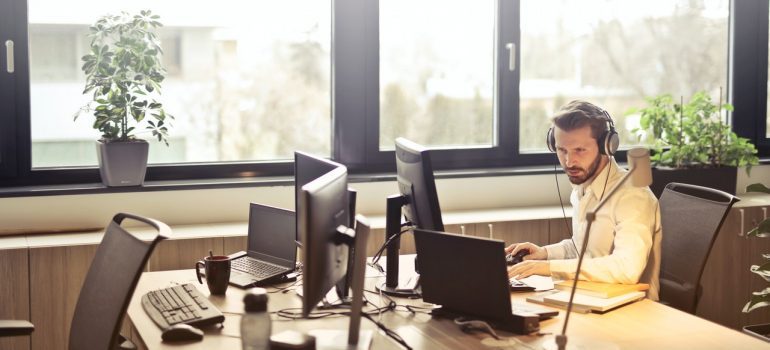 Devote that time to yourself, and let us devote ourselves to making your relocation as swift and pleasant as it can be. By choosing to hire one of the best cross country movers Nevada has on offer, you are choosing to spend more time with your loved ones.
Enlisting the help of the best cross country movers Nevada will minimize your companies' downtime
Moving an office to a different city or state is always a challenging and complex project. The necessity to minimize downtime makes it even more demanding. However, with devoted long distance movers Nevada can offer, the whole process can be made extremely efficient.  Best Cross Country Movers are here to provide you with premium quality moving solutions for your office relocation. Our experts will oversee every step of your relocation, and pay their undivided attention even to the smallest details. Our commercial movers have years of experience and training in the moving industry. Whether you are moving a single office, an entire floor, or an entire building, the best cross country moving companies Nevada will be up to the challenge. It is our mission to provide you with maximum efficiency along with minimum business interruption.
Packing Services
Moving is an undertaking that involves taking care of many tasks. Ensuring the safety of your items is the most important one. Sadly, it is also the one that can take up most of your time. Packing is an essential part of every moving process. As such, it leaves little margin for error. If you don't want to risk the safety of your belongings, opting for Best Cross Country Movers' packing services is your go-to option. Professional packers will not only free up a significant portion of your schedule. They will also ensure you're not losing any sleep worrying if you did something wrong. Needles to say, it will lead to a significantly less stressful relocation process.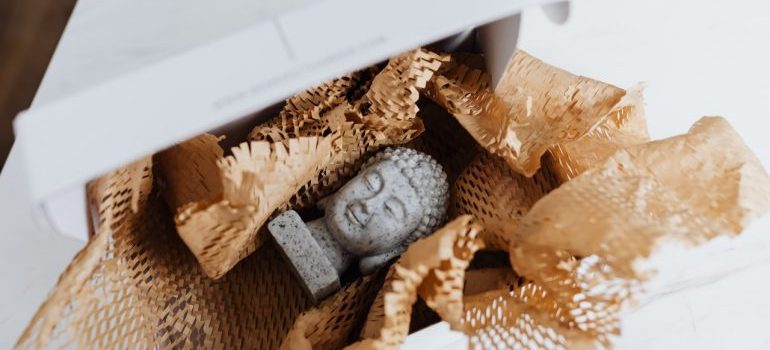 Storage services
We are living in an era of consumerism. Understandably, we developed a tendency to accumulate too many belongings. However, there is a negative side to this. Things that are so readily available to us tend to pile up, waiting to be used. The harsh reality, though, is that some of them serve only to gather dust. These items disturb not just the look, but also the atmosphere of our home. At a certain point, they may even become a hindrance, making normal functioning near-impossible. Fortunately, Best Cross Country Movers can help you find the solution to this problem. Dedicated storage facilities are a perfect way to get your excess belongings out of the way, while still keeping them within reach. We'll help you find the perfect storage to fit all your needs, no matter the circumstance:
Decluttering your home will be much easier if you have a dedicated place to store excess belongings.
Important documents will need a safe space when you're re-organizing or downsizing your office space.
Redecorating your home or office begs the need for a place to store your possessions.
We'll help you find the best storage for your valuables and cherished memories.
Pursuing a hobby often means that you'll need a dedicated zone for all the supplies.
Best Cross Country Movers are here to cater to all of your moving needs
Our moving experts are dedicated to you – our customers. We strongly believe that your moving day shouldn't be filled with worries, but with joy and excitement. You will rest easy, knowing that the success of your relocation lies in the hands of some of the most capable interstate movers Nevada can offer. Professionals that were trained by the best in the business and who consider the challenges and hardships of moving just another day at the office. That is why, when moving to The Silver State, we should be on your speed dial. We'll help you find the best cross country movers Nevada, movers who offer unparalleled assistance, great prices, and the highest level of professionalism.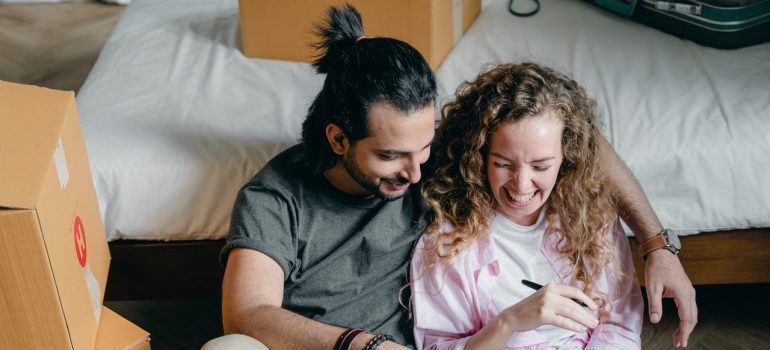 Get your quick, free, and reliable moving quotes
Calculating the price of your relocation is of utmost importance. You need to know how much you will spend and plan your budget accordingly. With our interstate Nevada movers, you needn't worry about the price. We will provide you with an accurate moving quote that will be void of any hidden fees. Transparency and reliability are Best Cross Country Movers' main qualities. You can rest assured that our long distance movers Nevada come with all the benefits of reliable movers. Making your relocation a seamless one is our top priority. And seeing how every relocation is different and specific in its own way, we approach each and every one with utmost seriousness and dedication. We choose among the best cross country moving companies Nevada has to offer, specifically for you.
Make relocation easy with the best cross country movers Nevada
According to statistical data, Nevada is one of the most popular states in terms of migration. People from all over are quick to leave their old lives behind and embrace the wonders of The Silver State. If you are amongst them, you will have one job – to find the best long distance movers Nevada has to offer before the day of your relocation comes. And it is easier than you might think. All you have to do is contact Best Cross Country Movers, and all of your worries will be a thing of the past. With experienced movers and plenty of expertise in the moving industry, our interstate movers Nevada are here to ensure your relocation is a stress-free one.
Find The Best Cross-Country Movers by State
* Disclosure: Our company is committed to finding the best interstate moving companies for our site users, and we receive compensation from movers that we rank. We also may get a small share of revenue when you click a sponsored company's link.