Are you thinking about moving to Nebraska? Whether you are relocating your business our household, we can help. Best Cross Country Movers Nebraska are experts in long distance moving of any kind. Our experienced and reliable interstate movers can pack, move and store your belongings for you.
Nebraska, more than flyover state
So-called flyover state of Nebraska has much more to offer than you can imagine. Compared to other states, the air in Nebraska is much cleaner. And when you get out of town, it smells even better, especially in the summer months. Saying that everybody knows everybody in a small town sounds like a cliché. But this is really true when we talk about small towns in Nebraska. Furthermore, people are much closer than in big cities.  In Grand Island and other semi-rural communities, farmers' markets here are the real deal. Farmers load the day's harvest into the back of their pickup trucks, drive into town and drop them to market. For the ones that prefer a healthy diet, Nebraska will be a paradise. Also, this part of the country has the probably best sweet corn and watermelons money can buy.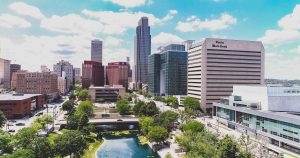 Hidden beauty
The cornfields and plains of Nebraska are gorgeous in their own quiet way.  Especially when the sun is rising or setting, you can really enjoy the landscape. Also, there's not much light pollution in this state. Therefore, on a clear night, you can see thousands of stars. Tourists from all over the world visit Nebraska's museums, such as Fort Robinson Museum or Stuhr Museum of the Prairie Pioneer.  And although this state may not seem glamorous or exciting as other places at first glance, it's brimming with history and culture that shouldn't be overlooked.
Best Cross Country Movers Nebraska services
Interstate movers offer high-quality residential moving. We will move your household, so you don't have to.
If you want efficient business relocation with minimal business interruption, call us. Best Cross Country movers Nebraska are experts in long distance commercial moving.
If you need a place to store your belongings long or short term, we can help with that too. Our premium storage services are at your disposal.
If you don't want to lose time and money purchasing packing supplies, leave it to the professionals. Interstate movers will provide you with full packing services.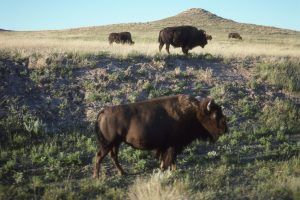 Why choose us?
Our mission is to provide customers with a stress-free cross-country moving experience. Interstate movers achieve this through detailed planning and organization. Also, we are completely devoted to the expert moving and storage services we provide. No relocation challenge is too complicated or difficult for our team of experienced moving experts. Best Cross Country Movers Nebraska offer you high-quality packing, moving and storage service for your home or business. We can help you with moving in a week, day or month. Long or short notice, we are equally efficient. We are passionate about what we do, and therefore, we are good at it. Contact us and get your free moving quote today.