You are planning on moving out Massachusetts. And to another state. It seems so hard, doesn't it? Well, it really is. Moving is complex. And moving from one state to another makes things even more complicated. But, is there a way to make things easier? Of course, there is! All you need is the right professional by your side. And who better than our interstate movers Massachusetts?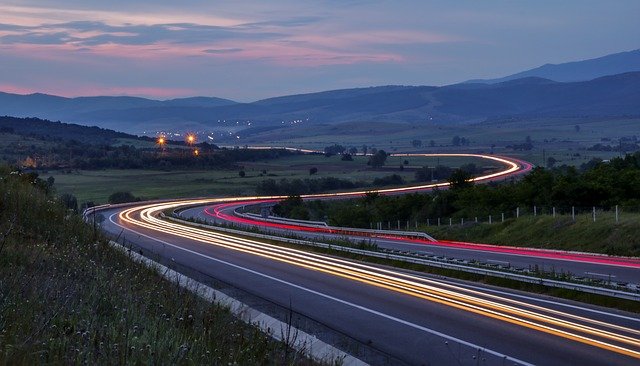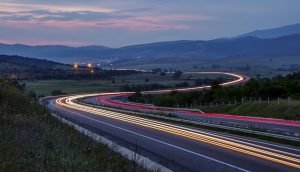 From planning to execution – our interstate movers Massachusetts do it all!
Our interstate movers Massachusetts can help you every step of the way. From planning your move, preparing your belongings for safe transportation and calculating your moving budget – to safely transporting your goods to your new address. And that is precisely why our team at Best Cross Country Movers Massachusetts is your best option when moving. We are here for you. Wherever and whenever you need us to be. And all you have to do is to give us a call. We will take it from there.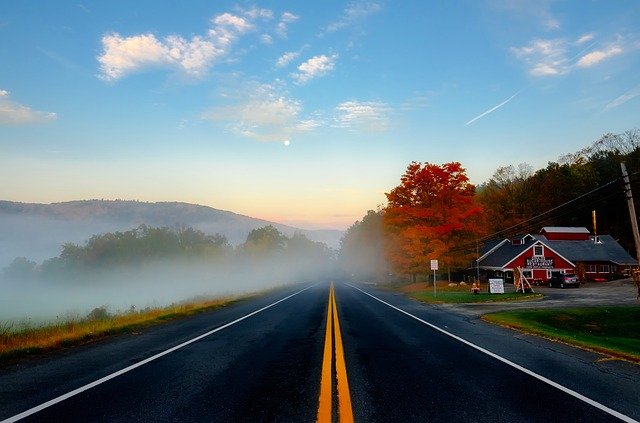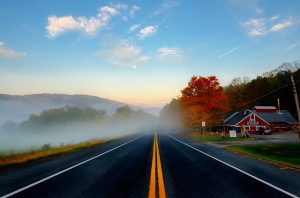 We offer our clients a wide range of moving assistance options to choose from
Are you looking for movers that can help you move your household goods? Or for commercial interstate movers Massachusetts? Because we can help you move your household and your business. Our teams are highly trained, well equipped and more than experienced. And even more importantly – they are more than happy to help.
Residential moving is the core business of Best Cross Country Movers whether for a single item, one room or several homes. We understand that planning a move for you or your family can be a complicated process, and we will do our best to provide you with a high-quality moving experience. We know what family means and that is why we treat you and your children, pets, and belongings with the biggest care. Our mission is to deliver positive moving experience for the whole family, and we want to be best at it!
Stress-free relocation is what you'll get!
Yes. You don't only need it. You deserve it. However, moving in a stress-free manner isn't that simple. And especially if you are planning on moving interstate. But, with our interstate movers Massachusetts anything and everything is possible. Even stress and hassle-free relocation!
Calculate your moving costs in advance
Are you afraid of overspending money when moving? You don't have to be. Not with some of the best cross country movers Massachusetts has to offer. Feel free to use our free moving costs calculator and prepare your finances in advance. Or – give our team a call and we will gladly handle everything for you.
Are you planning on moving with kids?
Because our interstate movers Massachusetts can help you do it in no time! Your kids can't understand your upcoming move the way you do. And that is why they need all your attention they can get. But, what does that mean to you? It means that you will need some extra time to prepare them for your upcoming move. And that is precisely where our interstate movers Massachusetts come in. Let us handle every relocation related task for you and help your kids enjoy your new beginning!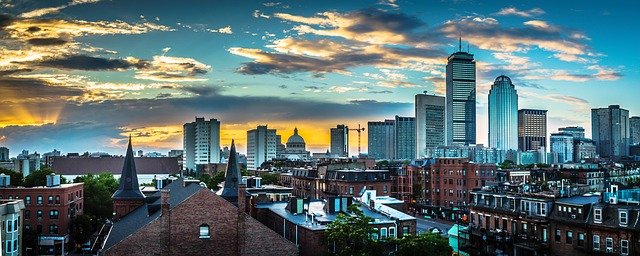 Living in Massachusetts
There are so many reasons to live in Massachusetts. Among other things, this state consistently ranks as the state with the most highly educated population and unbeatable school system. Also, you don't realize how important having four seasons is until you move away. And although winter may seem like it lasts forever here, residents of Massachusetts are actually very fortunate to get a taste spring, summer, autumn, and winter. Autumn foliage here is beautiful, summer days are idyllic, our spring is filled with freshness, and our winter is perfect for snow adventures. The great thing about Massachusetts is that you can live here all your life and still discover something new every day. From our famous state parks to our many amazing restaurants, there's always a reason to head out and explore in Massachusetts.
Furthermore, the beaches of Massachusetts are some of the most beautiful in the world. From North Shore to the South Shore and Cape Cod, this state's dazzling coastline will take your breath away. Besides, small towns in the Bay State are among the most charming places you could ever hope to find yourself. This state is melting pot packed with people of all countries, creeds, and backgrounds. Boston is the crib of the nation filled with amazing places to learn, eat, shop and explore. Also, it's a gorgeous city with friendly people.
Avoid moving scams and move with a smile on your face!
As one of the top residential moving companies in the US, Best Cross Country Movers handle a huge number of relocations each year. Our well-trained team, professional trucks, specialized equipment, modern technology, and our quality service program make us a recognized leader in moving business. Our interstate movers Massachusetts are the first choice of many companies. We are experts in commercial moving because we move your office with maximum efficiency and minimum business interruption. Whether you are planning to move one room, a floor or the entire building, interstate movers Massachusetts are up to the challenge.
There are no big or small projects for Best Cross Country movers, only successful ones. Every customer is special, hence, we are doing our best to meet all the needs and special requests you have. Tell us what you want, we are happy to hear it! 100% satisfied customers are our mission and every returning customer is our award. Give our crew a call and move with a smile on your face! No hidden fees, or additional costs.