Benefits of moving during the summer holiday
If you're moving during the summer, then you've probably thought already about the sweltering heat. Of course, there are other unpleasant things that come into play, for example, the mosquitos. However, moving during the summer is not all that bad, no matter what the naysayers say. Benefits of moving during the summer holiday are many and varied, so let's review some of them.
More time is one of the main benefits of moving during the summer holiday
Most people who move are married, they have a spouse and 1-3 kids. Of course, this doesn't have to be you. Everyone benefits, but they benefit most because their kids will be on summer vacation. This will, of course, make it easier for them to change schools and finish anything that they have started when it comes to papers, insurance, et cetera. Of course, it is also very difficult to change schools while the academic year still lasts. This is why most married couples choose to move during the summer holiday.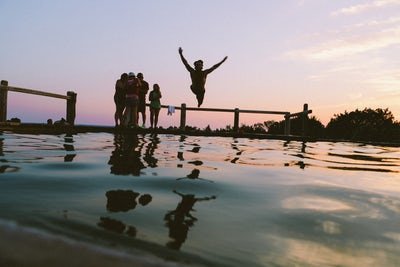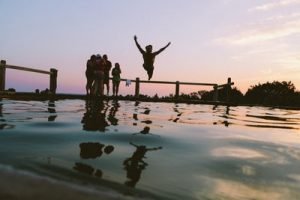 You still stand to gain a lot if you're a student
Just like the kids in the paragraph above, you stand to gain a lot from moving during the summer holiday. Students, for that reason, often move during summer, which is, from a practical point of view, indeed the best choice. Now, mostly thanks to these two demographics, summer is the peak moving season. It is most convenient for everyone involved, and that includes the movers themselves. Your best cross country movers in Georgia agree that summer is their peak business season. Why you may ask? Well…
Have you tried moving during any other season? We're pretty sure it's easier during summer
Sure, it can be nice moving in spring or autumn, save for an occasional rain. This is when the whole process of moving turns into trouble for everyone involved. This, of course, depends on the climate of the place where you live. But autumn is heavily associated with rain, and sometimes hail. In the tropical areas, most floods and hurricanes occur during this season. This is something that both the customers and the movers want to avoid.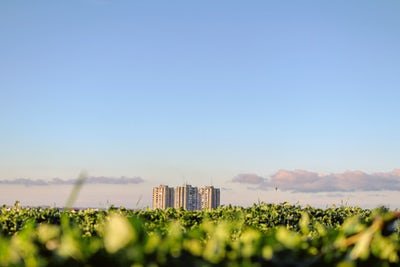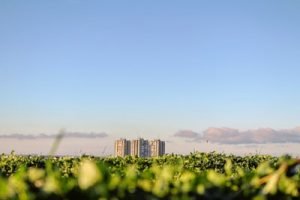 In winter, it only gets worse
Sure, you can get a discount if you move during winter. But have you considered the implications? The cold, the slippery terrain, the shorter days… moving in winter, while some people do it, is not something that we can truly recommend. Not only is it extremely tiring, but it is also dangerous. In summer, you've got longer daylight hours, for example, and uninterrupted periods of sunlight. From our point of view, given the choice, we would always pick summer.
Moving during the summer holidays is great because of the real estate market, too
You see, summer is also the period when most homes are being bought, sold and rented. We, as a society, tend to form our professional and social lives around habit. Of course, moving is not an exception. For this reason, only, this tends to drive prices down, which, of course, attracts more buyers, as well as people who have wanted to move. This is just one many benefits of moving during the summer holidays.
If you're an owner of a company, it's easier for you to transfer employees
If you're an owner or a manager at a company with lots of employees, moving during the summer holidays is the ideal solution for you. This is especially true if you've got lots of employees and, perhaps, even high turnover rates. The summer is usually the best time to move employees to different locations, thanks to the bonuses that summer gives. It will be much easier for the employees themselves, as well as their families.
And, if you're moving long distance, there are countless benefits to moving during the summer
Now, the greatest benefits of moving during the summer can be seen if you're moving long distance or, especially, cross country. For example, have you ever imagined moving your precious valuable over slippery and wet terrain, on a cold winter night? It's dangerous, and you know it. All trucks have special gear for these conditions, but wouldn't you agree that it is for the best not to be in a situation where you have to use them?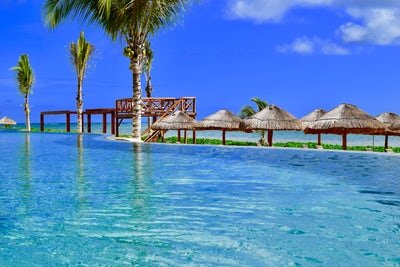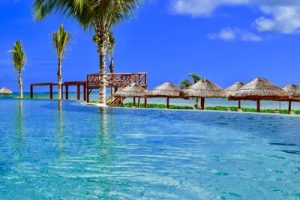 The daylight hours are shorter, and this means a lot
Daylight hours may not look all that important at a first glance. But remember, as humans, we have a daily cycle that we adhere to so much that it's become a part of our biology. This means that once night falls, we get tired almost automatically. This means, simply put, that during winter, we rest more, and sleep longer. During summer, we have the incentive to work harder. First agricultural communities (which later built first cities) found this early enough.
However, imagine having to do incredibly hard and sometimes dangerous work during winter. While it may seem like a good idea sometimes, you can see the obvious problems here. Being tired all the time also increases your likelihood of injury. This is one of the main benefits of moving during the summer holidays. You long-distance movers Atlanta agree unanimously that moving during the summer is far superior to any other moving season thanks to this simple fact.
Moving during the summer leaves you with more time for other stuff
Now, this doesn't relate to moving only. But, there are things that you could be doing when you're done the moving. For example, you can experience the nightlife of certain cities, or you could take some time to visit some of your favorite locations in that city. All of these outdoor activities become much harder to do during winter, heavy rainfall and non-optimal weather in general.
All of these reasons contribute to customers mainly moving during the summer, which is, for these reasons, the peak moving season. The logic behind that is impeccable. So, if you wish to move during winter – that's fine with us. Sometimes, one has to do it the hard way. But given the choice, you should always move during summer.