Best places to visit in Florida
Do you like traveling and exploring parts of the United States you haven't seen before? Always had a thirst for learning new things and meeting new people? How about going to the place where it's always sunny and warm, and people are nice? What are you waiting for? Pack your bags and head down to Florida! It is not only one of the best US locations for work, but also a great place to travel – both alone and with your family. However, before traveling anywhere, you need to learn a little about the place first. You need to figure out where exactly it is you want to go. In this article, we take a look at some of the best places to visit in Florida.
Tampa
If you like deep, varied history as well as rich cultural background, then make sure you visit Tampa. It sits on a bay of its own – the Tampa Bay – on Florida's Gulf Coast. The city is one of the best places to visit in Florida because it mixes modern with historical. Being a modern business hub doesn't stop Tampa from valuing its heritage!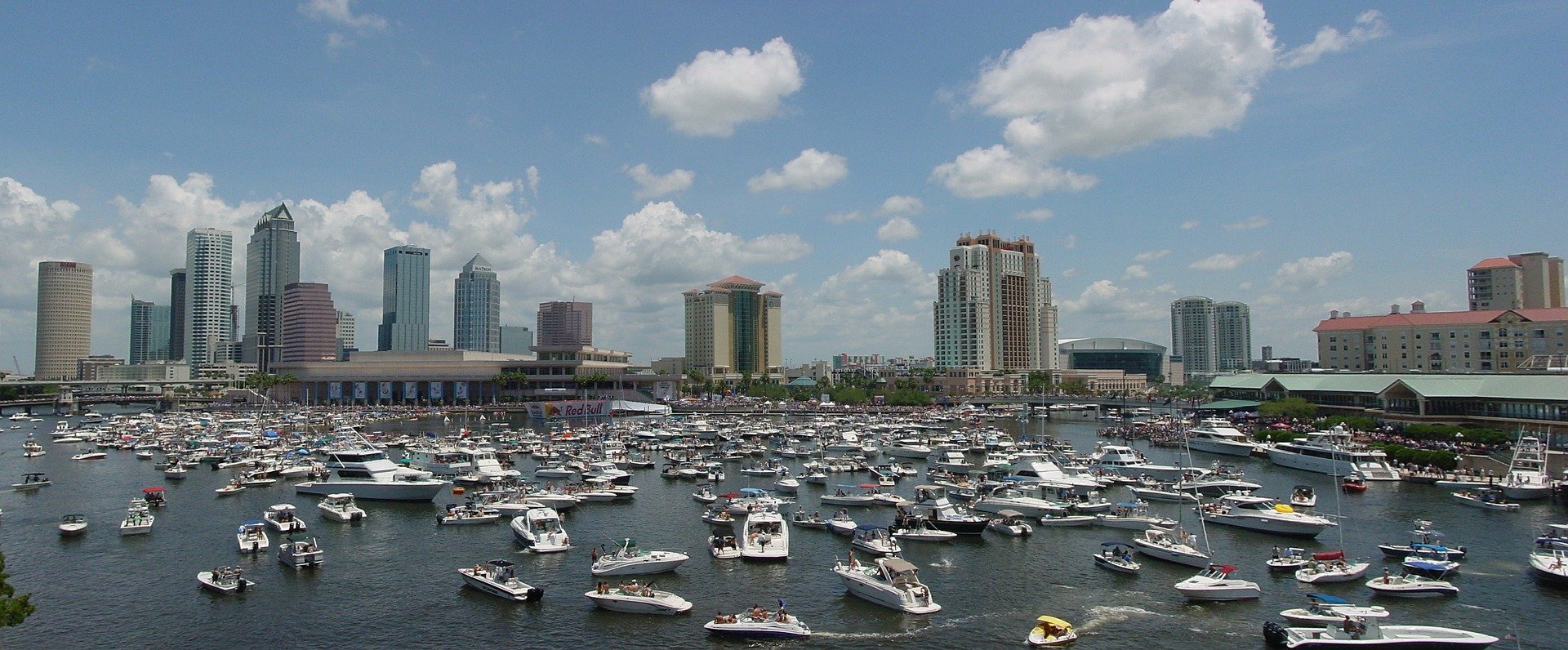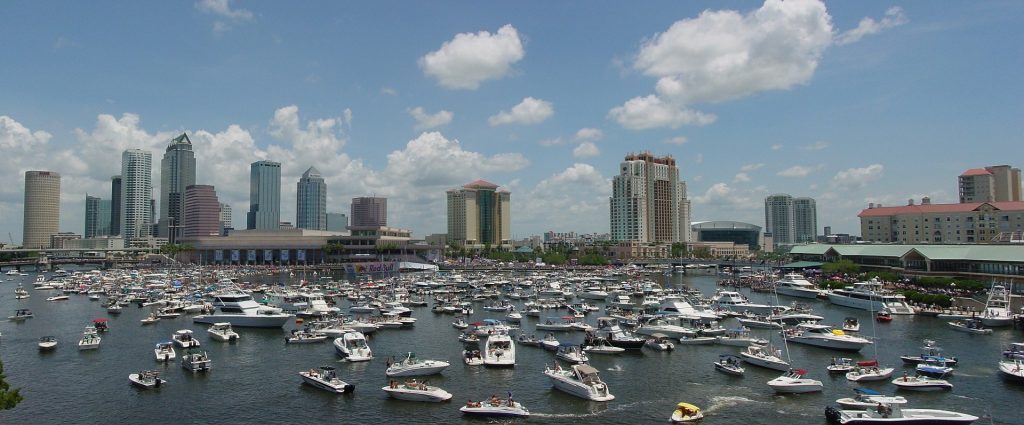 There is a unique Henry B. Plant Museum which started as a luxury hotel in 1891. If you are traveling with your family, your kids will enjoy the African-themed Busch Gardens. There, they can learn about wild animals, and also enjoy many thrill rides. If your thirst for thrills isn't sated, then take a kayak or canoe ride through Little Manatee River. For a taste of Cuban history, take a walk down the historic Ybor City neighborhood. Cigar-factory workers build it in the early 20th century, and there is a lot to see here, but also have a good meal in its many small restaurants. Another bite of history comes at the interactive Tampa Bay History Center in the city's downtown Riverwalk.
Daytona Beach
If you want to feel the hot sun on your face and warm sand between your toes, then Daytona Beach is the place for you. The city is only 51 miles away from Orlando, and sitting on the amazing Atlantic ocean. You may have heard about one of the best places to visit in Florida because of the Daytona 500 NASCAR race. You can visit Daytona International Speedway to get a taste of it when you arrive. Here, you can drive on Daytona's wonderful beach as well!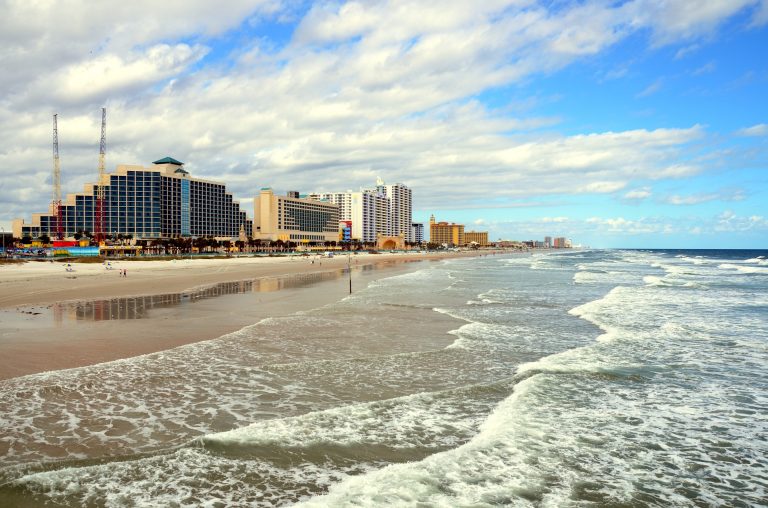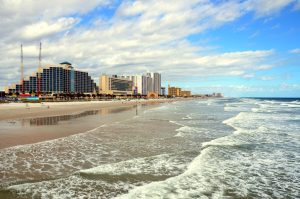 However, the city is not all about the cars. If you are moving to Florida with family, you might want to consider Daytona Beach for everything it has to offer. For relaxing, you can visit the Basilica of Saint Paul. If you're in the mood for something much louder, Daytona Beach Bandshell stages host many summer concerts that you can enjoy. Then, there is the Daytona Lagoon water park. If your kids are fans of waterslides, laster tad, and go-karts, take them here for a day full of fun. For the aquatic life, you can visit the Sunglow Fishing Pier. Here you can see dolphins as well as fish. If that's not enough for them, take your children to the Museum of Arts and Science – one of the best museums in Florida.
Fort Lauderdale
Fort Lauderdale may be one of the most famous places to visit in Florida, and there is a reason for it. Sitting on the southeastern coast of Florida, only 28 miles north of Miami, it has a lot of offer. Tourists from all over the United States flock to the city for its beautiful beaches and picturesque boating canals. First, you will want to visit one of the most famous places in the city – the Strip. It is a long and wide promenade, running right next to the ocean. Here, you can find many outdoor restaurants, as well as bards, boutiques, and hotels. Keep in mind that these can be quite posh and fancy, though.
After that, take a stroll down to 1901 Stranahan House. It is the older structure in Fort Lauderdale that still exists. For the fans of sport there is the International Swimming Hall of Fame, and if swimming is not your forte, then go to the Hugh Taylor Birch State Park. Here, you can take a walk or get a boat for a ride. Finish your visit with the NSU Museum of Art Fort Lauderdale and meet local artists. Who knows, maybe one of them will convince you to call your long distance movers Florida and start your move here?
Orlando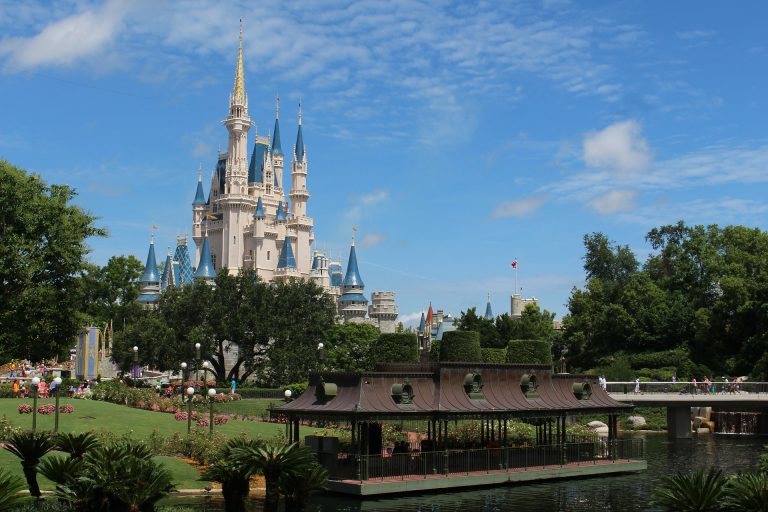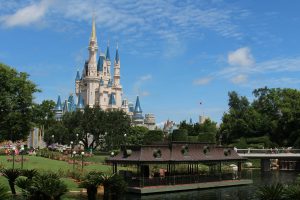 How can any list of the best places to visit in Florida come to pass without mentioning Orlando? The city in central Florida is a huge tourist trap from people across the globe. There is a reason why they call it the World Theme Park Capital – there are over a dozen of them here! First, there is, of course, Walk Disney World – with the Magic Kingdom and Epcot, as well as Universal Orlando. Visit the Universal Studios, Island of Adventure, the Wizarding World of Harry Potter, Discovery Cove, SeaWorld Orlando and many more!
However, if this is all too plain for you, and you want to see something the majority of tourists doesn't, then get yourself on a boat and go to the Everglades or the Kennedy Space Center. There is also a variety of museums in Orlando – Ripley's Believe or Not, Skeleton's Museum, Orlando Science Center and others!
Picking the best places to visit in Florida
These were our four picks of some of the best places to visit in Florida. Florida is an amazing state, with so much to offer. There are wonderful beaches where you can spend a day in the sun. On the other hand, there is something for those adrenaline lovers who just can't get enough adventure. If you are moving on a budget, then Florida might be the state for you! The sooner you start your move, the sooner you will be living the life you dreamed of! This is why you should pick up the phone and call us today!