Best US locations for work
The USA has, for a long time, been the most developed economy in the world. In fact, since the World War Two, USA's sovereign economic rule was not seriously challenged. Not by its allies nor by its foes. However, China has taken over in recent years. Still, US companies remain more desirable employers than their competitors from the East. That is why a lot of people from all over the world decide to come and work in the US, while they could go anywhere else. On the other hand, there are different places in the US that you can go and work in. But how do you choose where to go to? We are here to help you make that decision and point out the best US locations for work.
In what industry are you?
There are quite a few industries to choose from. In the globalized world that we live in today, finding job in the city of your interest can be both very easy and very difficult depending on what is your area of expertise. This is why we have made a short list of the best US locations for work according to industry. The industries that we are going to take a look at are the following:
IT
Acting
Farming
Hospitality
IT industry is on the top of our list of the best US locations for work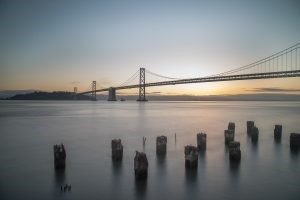 IT is the future. At the moment we are living through the internet for all revolution that is making our lives so much easier. We don't have to arrive home in order to warm up our meal or put our A/C on. We can broadcast from our cellphones straight onto out TVs or we can use apps on our phones to turn on our washers. All of these perks came to us thanks to the above mentioned initiative. However, these perks did not just present themselves to us. Somebody had to come up with them. So, where do these super intelligent and creative people live and work?
Bay area is the answer you are looking for. And this is exactly where you should be headed in case you are a super ambitious young professional seeking the ultimate challenge: being successful among the best. Bear in mind though that by the ultimate challenge we do not mean the success itself. The ultimate challenge is the ability to make it through the month while living in the most expensive part of the country. Bay area has been the center of IT industry for years now. Its generated yearly income is bigger than some countries' GDP. This means that prices in the area have skyrocketed in the past decade. We sincerely suggest you tried out over there. Bay area is today what New York City used to be: if you can make it there, you can make it anywhere, that's what they say, at least.
Acting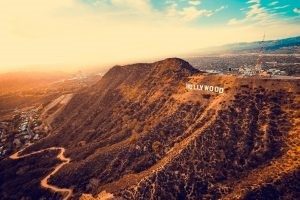 There is only one acting mecca outside Bollywood and that Hollywood. And that's exactly where you should not be if you're not a superstar yet. Try to make a living out of acting anywhere else but Hollywood before you decide to buy a one-way ticket to LA. This is because everyone you see in the streets, who aren't on the sat that is, are trying to make it in the acting world. If you decide to first brush your diamond somewhere else, your skill is going to be more polished than a lot of those who come to Hollywood in order to become superstars and make tons of money.
If you decide to go to Los Angeles after all, get all information you can get your hands on. After that, follow your nose. Some informants will tell you to join the union since it's going to make it so much easier to find work. Others, however, will tell you the opposite: 95% of wanna-be actors in Hollywood are in the union. They will advise you to skip the union and find a solo gig. This way you should have more freedom to work on the projects you like the best. Obviously, they are not going to be blockbusters. Still, you are going to get you some exposure and ability to meet people. Whatever you decide to do, bear one thing in the back of your mind: knowing people in LA is much more important than what you can do.
Farming
So you are a little farmer's boy who's looking to follow in his father's footsteps? Also, you'd like to break free from that parenting hug, right? Say no more, we've got the perfect place for you: Indiana. Yeah, that's where the crème de la crème of agricultural production in the US is happening. The good thing with Indiana is that they are aware of what kind of land they have there and are very supportive with young people looking to start their own business. Even if you're not entirely into farming itself, but are more interested in analytics, you'll be able to find a job opportunity in Indiana. With many agricultural corporations doing business there, jobs are abundant. Plus, you'll get to learn from the best at one of the best US locations for work in this field.
Hospitality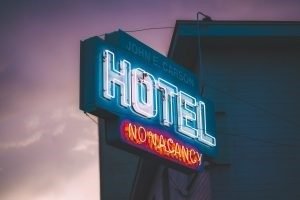 The hospitality industry is quickly developing due to globalization and the movement of people all around the world. In order to work with the best in the industry, we'd suggest you look for cities that organize the most conferences a year, on whatever subject. You'll always be able to find work there. This will enhance your knowledge of the industry and help you get a promotion.
One of the perks of working in the hospitality industry is that there are so many hotels around the country. They are in a good state. So, you can choose a city of your liking to go to work in. Since you'll probably be working for a hotel chain, you'll have the ability to be mobile and move around the country according to your liking.
This is obviously just the beginning. There are many more industries out there for you to choose from. All you need to do is decide what you'd like to do and find which one of US locations for work is the most suitable for you.