Sunniest US places to move to
Are you planning to change your place of residence? If you are still unsure where you should move within the USA, then you'll have a tough job to make a final decision. There are many cities in the USA with high livability scores, the excellent housing market, and overall good recommendations from the locals. But if it's one thing that can affect your mood towards a specific place (and your mood in general) than it's the weather conditions. So if you are searching for the most popular sunny cities to move to, here's a list of sunniest US places to help you narrow down your search.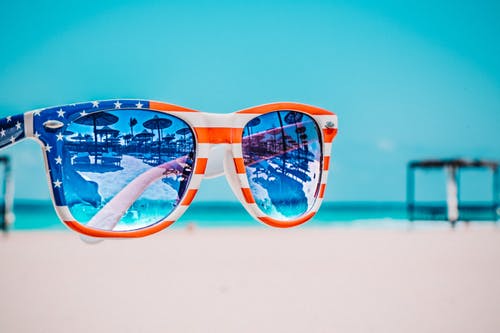 Before you start, make sure you know what you are looking for in a city
All the cities from our list have pleasant climate conditions and sunny days galore. But there are other factors to think about when trying to figure out where to move. You're not going to enjoy those sunny days much without a job or in a crime-ridden neighborhood, are you? So what traits should a city have to make you want to move there? Besides being on the list of the sunniest US places, of course.
The housing market is a significant factor when choosing where to move. If the city you are moving to is wonderful, but you couldn't possibly afford a house there, then it's probably not the type of place for you. Keep on looking.
The crime rate is one of the most critical issues. Do thorough research on the crime rate levels in the city you plan to live in.
The educational system might be important if you have children and are planning to move with your family. Or if you plan to have children in the near future. That is also something you can research on your own. Just use the benefits of the Internet.
If it's sunny you are looking for, Arizona is the way to go
The list of sunniest US cities usually has a place or two booked by the cities from the Grand Canyon State. Arizona has been known as one of the sunniest states. And it has several quite livable cities to offer. The largest and most popular places in Arizona are Phoenix and Tucson. Phoenix is the capital of this sunny state, and it is the most populous city in Arizona. Tucson, on the other hand, has been featured on the list of best cities to live in for 2019. So choose one of these cities as your moving destination, and you will not regret it.
California has some of the sunniest US places you can move to
California has always been a popular moving destination. It has wonderful weather, the ocean, and many cities well-known for being more than adequate to relocate to. And let's not forget – it has some of the sunniest cities in the USA. Los Angeles has been one of the sunniest US places for years, as well as a popular moving city for Americans. Sacramento is also known to be quite sunny and a rather lovely place to live in. And we should mention San Francisco. It is not precisely the sunniest city in California, but it is one of the most livable cities in the USA. So don't hesitate, contact interstate moving companies California and start planning your relocation.
Where else to look for sunny if not in the Sunshine State?
Well, the name says it all. Florida's official nickname is the Sunshine State. So naturally, you'll find some of the sunniest US places in this state. Miami has been one of the most popular moving destinations for decades. Its pleasant climate and relatively affordable housing make it quite popular among Americans. If you are looking for Miami long distance moving companies already, you will not regret it. People in Miami are said to be friendly and outgoing, and you'll enjoy the food here. Also, the education system in Miami is excellent, and you'll have no problems finding a suitable school for your kids.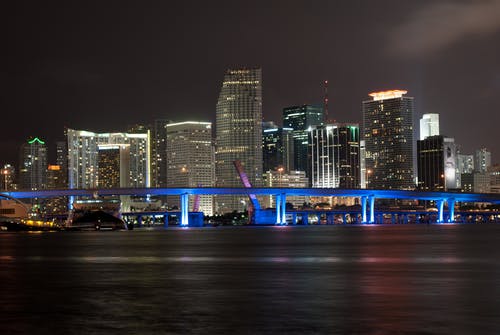 If you are ready to splurge on your new home, then you might as well choose the place that has often been THE sunniest in the USA, Key West. This Florida city is a suburban place that offers median housing prices that are slightly (and some not that slightly!) above the national average. But the place is beautiful, and you'll get to enjoy the weather almost every day of the year.
Most of the sunniest US places are quite livable
As you can see, most of the cities from the sunniest US places list have also been quite popular moving destinations for Americans. It's not hard to imagine why. People are more likely to be positive and relaxed when there's more sunshine around. So it's no wonder Americans tend to choose the sunniest cities to be their moving destinations. It is common for popular and sunny moving destinations to be slightly pricier than your average American household, but it is likely worth the money.
So in the end, what city from our list do you find most appealing? What sort of environment is most suitable for your living habits? Perhaps you have noticed that most of the cities from the list of sunniest US places to move to are located near the ocean. Do you find living by the ocean to be your cup of tea? We sure hope so. Some of the places from our list are seen as good places to invest in your second home. That only means that people find them relaxing and livable. So think hard and make your final choice. And of course, enjoy the sunshine!