Guide to packing and moving a dining room
Having meals in the dining room is something that brings a family closer together. Here you gather with your family, but also friends and celebrate important dates over lunch and countless desserts. So, packing and moving a dining room is a very important task that you can do early in the process of moving. We have prepared this simple, yet quite useful guide on how to pack and move the items of this room in a safe way. If you are moving to a different country, we can gladly recommend interstate movers Florida to help you with everything that you need.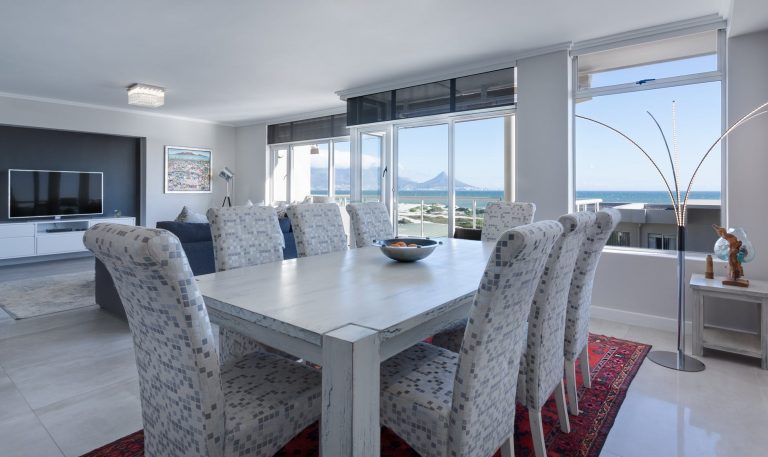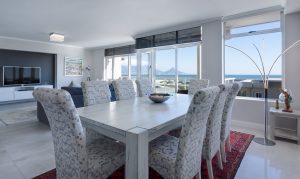 Packing and moving a dining room begins with decluttering
The cost of your move will largely depend on the weight of your items. Hence, you should go to your dining room and carefully inspect every item in there. Ask yourself if you will be using the items that are currently there. Is your rug old and you have been meaning to change it for a long time? Is the cost of shipping higher than the value of the item itself? If the answer is yes, you can donate, give away or throw away the items that you no longer need. Plus, it is according to feng shui to throw away broken glasses, vases and dishes. Moving too many items is one of the most common interstate moving mistakes, after all.
Pack and move dining room cabinets easily
The most important tip when packing and moving a dining room cabinet, is that you empty them first. Best Cross Country movers know this and never carry the cabinets full of dishes. The contents can fall out and the damage can be irreparable. There is no reason to risk any damage, of course, so empty all the drawers and shelves in the cabinets. Disassemble the pieces that can be disassembled and cover them with moving blankets, or with some of your old blankets.
Handle china and glassware carefully when relocating your dining room
Your grandmother's china set may be old, but it is priceless. Also, high-quality glassware is definitely something you would like to use in your new home. So, packing and moving a dining room china and glassware is your number one priority. Use bubble wrap or crumpled newspaper to protect your fragile items. Place the heaviest items at the bottom on the box, and the lighter ones at the top of it. Make sure the box is not too heavy in the end, and always use medium-sized boxes. You should place dishes aside and use the boxes that have dividers to prevent any damage. Pack and ship fine china and glassware carefully, and if you are too busy, call the pros for help.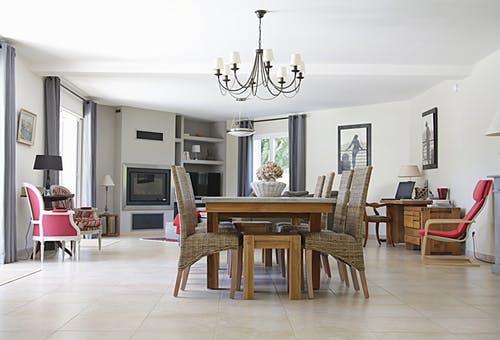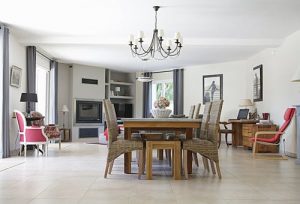 Dining room table
Packing and moving a dining room table is one of the last things you should pack when moving. This is mostly because you will be using it when eating. Try not to order food in and to eat healthy meals, and in this way avoid the downsides of moving while sick. Remove the tables leaves from the legs and pack and move these items separately. Cover the legs of the table with cloth or blankets. You can do the same thing with the table leaf. Make sure to cover the entire surface. Use corner protectors for the corners of the table which prevent any damage.
You should not forget about the rugs and the curtains
When relocating your dining room, it is important not to forget about the rugs and curtains, as they can easily be overlooked.
Clean the rugs first, as they accumulate a lot of dirt that you do not want in your new house for sure.
Place the rugs so that the front part of the rug is facing the floor and start rolling.
Once you roll the rug use a rope to make sure it does not open.
Then, use packing paper or linen to cover the rug.
Finish the packing with duct tape.
In the moving truck you should place the rug at the bottom and place moving boxes next to it so that it does not rollover. Rugs are not among the last things to pack on a moving day, so you can pack rugs for moving weeks before the actual move.
Take the curtains down and fold them. You will never damage your curtains, no matter how you fold them which is great. You can transport them by packing them inside the drawers of the cabinet as they are very light. Or, you can place them in plastic bags with zip locks or large garbage bags.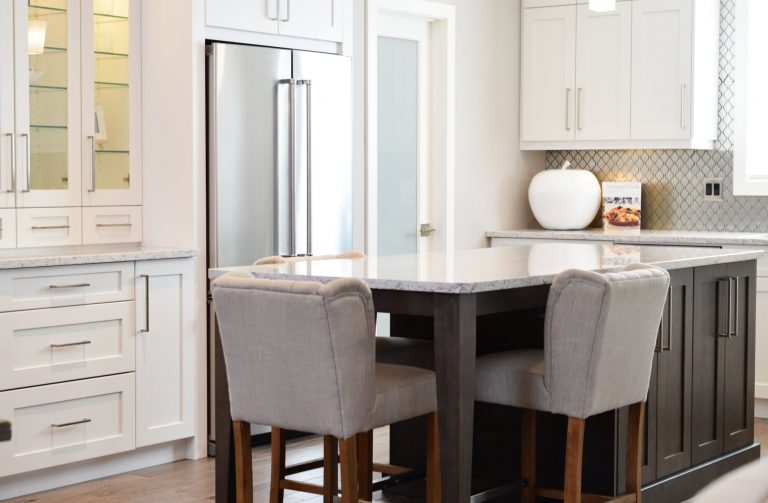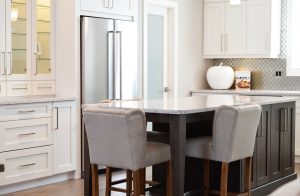 An extra pair of hands is very useful when moving your dining room boxes
When relocating your dining room, the best thing you can do is call someone to assist you. Call a friend or two to help you move larger pieces of furniture. Hire professionals to help you if your friends cannot help you. If you are hiring professionals, you can enjoy the benefit of moving insurance, which is always useful as a precaution.
Packing and moving a dining room requires a lot of attention and organizational skills. However, as long as you start with the preparations on time, you will overcome every obstacle without much stress. Soon, you will be throwing a housewarming party in the dining room of your new house. Good luck!