How to prepare your car for a cross country move
You're going to take your car for a long distance ride and you know it. That's why you want to minimize the risk of mechanical failure. Of course, there are several steps that you should cover in order to do this to its full extent. Here's how to prepare your car for a cross country move, and how to do it reasonably well. Your Sarasota long distance movers are here to help you put your car in order for long distance move ahead:
Prepare your car for a cross country move by checking the engine first
An internal combustion engine is one of the most complex, sophisticated items that you will own. It consists of thousands of parts, some of them moving. Naturally, it's also very prone to breaking down, of course, this depends on the engine type, mileage, maintenance, and other stuff. Normally, to prepare your car for a cross country move, you want the engine to be in good shape. Nothing good will come out of an engine breakdown halfway during the trip. Some of the things that you should check which relate to the engine are: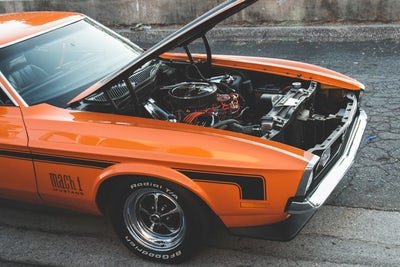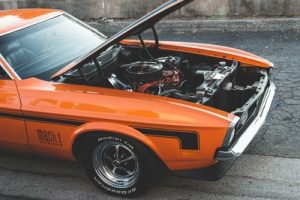 Don't forget to check the timing belt
Or a timing chain, whatever is it that you have. Usually, timing belts are replaced every 37-50 thousand miles or five years, whichever of the two comes first. If you see signs of fraying on your timing belt, replace it. If the timing belt snaps, you will probably have to buy a whole new engine, due to a new engine head, carburetor, pistons, and cylinders. Of course, if you have a chain, make sure it's undergone maintenance because it is not indestructible as many people believe. In case of breakdown, repairs will take a lot of time and money.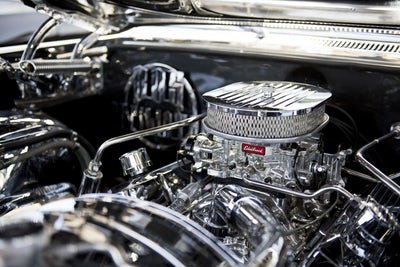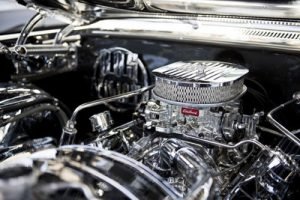 Another important checkpoint is the situation with the oil
Engine oil is extremely important. It reduces friction between the moving part of the engine. If you haven't replaced the oil in a long time, do it. Also, make sure you replace the pollen filter, the air filter, and the fuel filter (the last one applies to diesel engines only). The best part about this is that you can do it yourself hassle free. Sure, it takes some time and effort, but it's not so much of a big deal. To replace the oil, do the following:
Run the car in idle mode for about 10 minutes – this gives oil the time to heat up and reduces viscosity;
Remove the lid on the lower side of the oil container and let all the old oil spill out;
Insert new oil on the top of the engine;
Run the car again for 5 minutes, and check the oil levels. If below maximum, add more oil.
You'll need some spark plugs and a water pump
The maintenance of an engine is best left to a professional, but it doesn't hurt to know the basics. If anything else, you'll know what exactly to buy. This especially rings true when it comes to stuff such as spark plugs and a water pump. They're part of regular maintenance but are extremely important. For example, if the water pump doesn't work properly, the engine might overhead and suffer a breakdown. Damaged spark plugs will, at best, make the engine lose a lot of horsepowers, and give it a breakdown at worst. You have to check all the components of an engine before embarking on any long trip.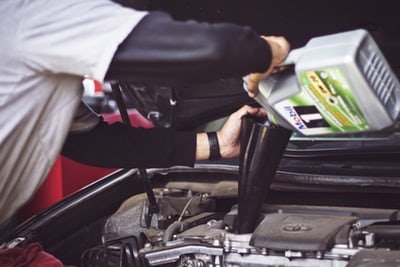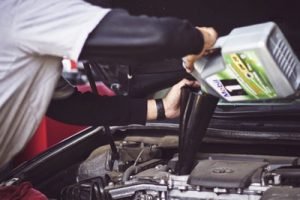 Doesn't hurt to check the fuel injection systems too
This mostly applies to diesel engines. If you're on petrol, you should be fine. Diesel engine commonly has two primary methods of injecting fuel into the pistons. These are the fuel pump (the Pumpe Duse, or PD for short) and common rail. Broadly speaking, PD offers better fuel economy and runs more smoothly, while CR engines are more durable. If you have a PD car, check the fuel pump before embarking on such a long trip. In CR engines, it's regulated via the electronic control unit. While PD has it's advantages, there's an awful lot that could go wrong.
Prepare your car for a cross country move by checking the suspension
You're in for the long haul, and you know it. That's why to prepare your car for a cross country move, you need to check the suspension on your car. The suspension is there to absorb the shock that the road will certainly deliver. Some cars, of course, have much stronger suspension than others. A GMC truck or a van will have stronger shocks than, say, a small city car. But whichever of these you're using, you would do well to check the all four shocks, as well as the discs for any signs of wearing. This is because it's better to be safe than sorry.
Finally, examine the other components as well
For example, the transmission. For example, if your car has a double mass flywheel, replacing it would be good. However, it's a very expensive part, so a temporary remount will have to do if you're looking to cut costs. Of course, if you can afford a full replacement, then why not. Another thing that you should take a look at is the electronics.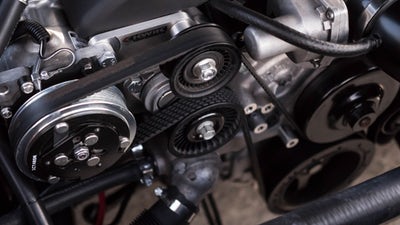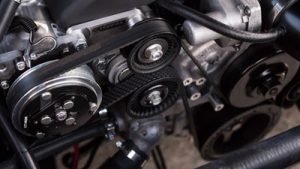 This especially applies if you have a newer car, with a lot of electronic components. However, the main point is that in order to prepare your car for a cross country move, you have to take care of all the vital aspects – some rust on the roof, while hardly pleasant to look at, will not make a difference during the moving. If you think there's a way to circumvent all this hassle, well, there is: just hire the best cross country movers out there, and you won't have to give the mechanic an early visit!