Best Atlanta neighborhoods for retirees
Retiring is a great way to start another chapter of your life. It is going to be the chapter in which you are going to fully enjoy every moment that is on your path. After having worked for your whole life, you will finally have enough time for your family, kids, and grandkids. The only remaining question is how do you balance your free time and where do you retire? You may decide to stay in the city that you have been living in for your whole life. On the contrary, you may decide to move somewhere else. In case that you will be moving elsewhere, you should take into account the desires that you felt while you were employed. And in case you like Georgia, these are the best Atlanta neighborhoods for retirees.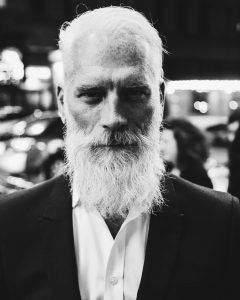 Why should you move to Georgia in the first place?
Moving anywhere requires good reasons. Before we let you know how & where you should pack and move to Georgia, let us tell you why you should consider it:
Affordability. Median home price in Georgia is 50% lower than home prices on the national level.
Political variability. Politically, the South has been associated with the right wing or the Republican party. However, Georgia is more diverse when it comes to this topic. The gap between the parties has been shrinking as the from elections to elections.
Amazing weather throughout the year. No matter whether you are a beach person or a skier, you will find a place to fit your needs in Georgia.
Professional sports to watch are plentiful.
Access to the world's best airports. You have read that right. Atlanta International Airport is the busiest airport in the world granting access to a virtually limitless number of destinations to visit. A true perk for a retired traveler.
Best Atlanta neighborhoods for retirees
Now feels like the right time to focus on the main subject of this article: what are the best Atlanta neighborhoods for retirees. We are going to provide you with some suggestions. Your job will be to get back to us and let us know what you think about them. Also, we would be more than happy to hear your suggestions. So, let's move on then.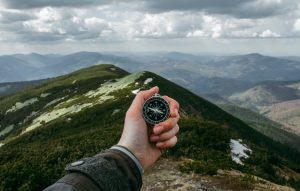 Avondale Estates top the list of the best Atlanta neighborhoods for retirees
Avondale Estates is a suburb located eastwards from Atlanta. You can call it quite small given the fact that it has slightly more than 3,000 residents. However, bear in mind that this is a suburb and not a lonely city located in the middle of nowhere. Therefore, this suburb keeps its urban feel while it offers you the calm of a small town. Additionally, the big city of Atlanta is very close. In fact, it is close enough so that you are able to visit it on a daily basis if you wish to.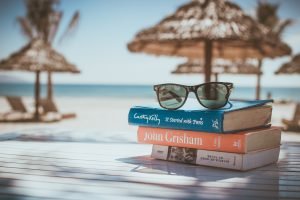 One of the best reasons why you should move to Avondale is the feeling of calmness that you will get there. This is one of the safest neighborhoods in town. Also, while you will remain close to a metropolis, you will be able to enjoy your time, given the fact that Avondale Estates is very highly rated in terms of housing and diversity. In case that you decide to move here, feel free to contact long distance movers Georgia for the best quotes. And remember, whatever you may need, you will be able to find in Avondale Estates.
And the second place on our list goes to North Decatur, GA
Another suburb of Atlanta, North Decatur, is located North-East from the city itself. It is significantly bigger than its predecessor. As a matter of a fact, North Decatur has around 16,000 residents. Niche.com rate it as great for families with good housing options. Speaking of housing we would like to mention that the median home value in North Decatur is $250,000, while, if you are renting, you should be ready to splash about a grant a month. Why do we mention this? Well, 50% of North Decatur residents rent their homes, while the rest own them. Do the math and you will understand that renting prices are very inviting making it one of the best neighborhoods for retirees.
Vinings, GA
Vinings, so far, is the furthest suburb on our list. It is located north of Atlanta. In order to get to the downtown, you should expect to drive about an hour. If you get caught in traffic, maybe even slightly more.
On the bright side, Vinings is a great place for families no matter their age. In fact, it is very similar to North Decatur. Both cities are similar in size and the number of residents. However, housing costs seem to be significantly higher in Vinings. As a matter of a fact, the median price of a house in Vinings is about $150,000 dollars more than the price in North Decatur. This means that if you are interested in buying a house, you should be ready to spend about $400,000. Quite a lot for a retiree you will agree.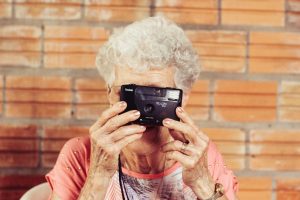 While it does make the cut to the list of the best Atlanta neighborhoods for retirees, Vinings would be even more competitive should housing prices be lower. The reason is clear why we ranked it as we did.
Atlanta cross country movers
Planning your move is the most important step in the moving process. If you are looking to move to some of the best Atlanta neighborhoods for retirees from other parts of the nation, make sure to contact Atlanta cross country movers. Local companies in Atlanta are great at what they do. They also know the local customs and the local ways. Add to that their Southern charm and you are in for an amazing moving experience.