Moving from Florida to Texas
Moving from Florida to Texas? How exciting! Whenever you're taking a leap of faith such as this one, there are always both pros and cons. Moving to a new state is an exciting venture that opens lots of new doors. However, at the same time, it's a transition that turns your life upside-down and requires certain adjustments. But don't fret. If you prepare well, organize the move properly and know what you're getting yourself into, it doesn't have to be as daunting. Today, we want to talk about organizing your relocation to Texas, finding the best cross country movers in Florida and settling into your new home. So, stick around if you want to make your interstate relocation simpler and less stress-inducing.
Start mentally preparing for the move – learn more about Texas
Once you decide that you want to bite the bullet and make this big life transition, it's best to start preparing as early as possible. When we talk about preparation, we don't only mean figuring out the logistics. Something that's equally as important is making sure you mentally prepare for this new chapter of your life. One of the best ways to do so is by learning as much as you can about Texas and understanding what you're in for. Here are some of the basics you should know before relocating from FL to TX.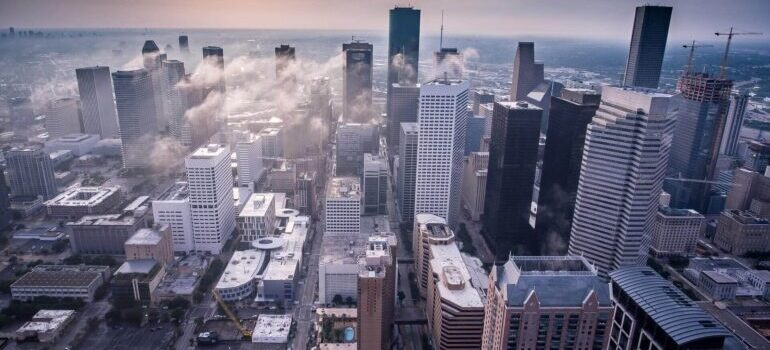 Low cost of living. After moving to Texas from Florida, you can look forward to low prices of housing, groceries, and gas.
Great school system. Texas has got some excellent public schools with above-average results, so your children can get a great education here.
A growing job market. If you're looking for a new job, you'll be pleased to hear that the job market in Texas is constantly growing and new companies are opening all the time.
Good home for raising a family. Texas is considered a great state for families due to the many activities, opportunities and accommodation available to children.
High property taxes. No place is perfect, and Texas is no exception. Although there are many upsides to moving here, we must warn you that the relocation comes with property taxes that are higher than most other states.
Make a plan for moving from Florida to Texas and give yourself enough time
Now that you've done your research and decided that Texas is definitely the place you want to move to, you can start focusing on the logistics. Let's take it one step at a time.
First things first, write down all your moving tasks. In other words, write a moving checklist. This is a list containing all your tasks – from hiring the best cross country movers in Texas to packing and changing your address. Even though it's a very simple way to start your moving planning, it's a very useful step. It will serve as your moving plan or guide.
Another thing to note is that you should come up with a moving timeline or schedule. The important thing here is that you should give yourself enough for all the tasks on your checklist. The rule of thumb is to give yourself about 2 months to organize the relocation from Florida to Texas. So, don't rush it – make sure you have all the time you need.
Declutter and reduce moving costs
Packing is a huge part of your relocation from Florida to Texas. But something you should know is that the more you pack, the higher your moving costs will be. Therefore, you probably shouldn't pack everything you own. So, whether you're getting packing services or packing on your own, decluttering should be the first step.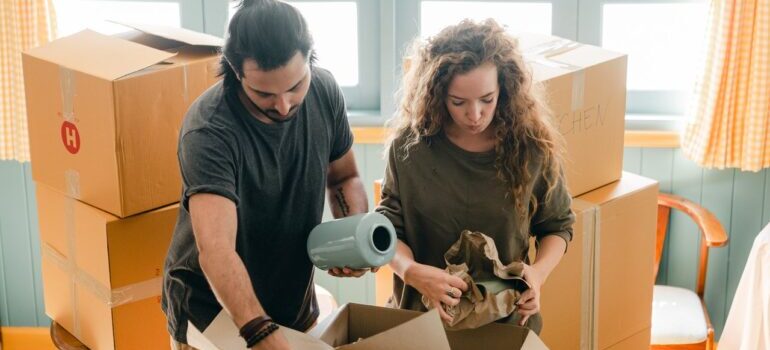 Have a look around your home and decide which things you're ready to part ways with. Clothes, shoes, books, electronics, decoration, furniture, etc. – everything can be decluttered. Separate your things into 4 piles:
keep
donate
sell
throw out
By saying goodbye to things you no longer need, you'll make moving to Texas from Florida much cheaper. So, don't skip this step.
Hire interstate moving experts
When it comes to interstate moving, people usually look for ways to make it easier and less stressful. Well, there's no better way to do that than by hiring moving experts to help you. Whether you're relocating your office or home, moving professionals can help make sure the move goes by without a hitch. They have the tools, supplies and skills that allow them to successfully execute your move from Florida to Texas. So, do yourself a favor and start looking for movers who can make moving a better experience.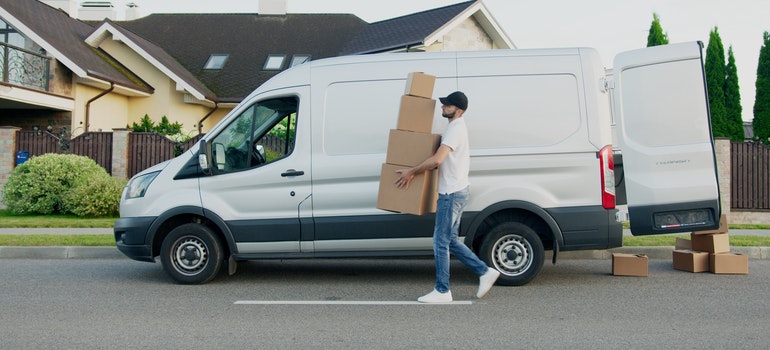 We know that it can be hard to find the perfect moving company, but that's why Best Cross Country Movers is here. You can always count on us to do the research for you and find the companies that best match what you're looking for. Whatever services you're looking for, we'll make sure to find them for you and at a reasonable price.
Don't forget the moving paperwork
Of course, when you're planning a relocation from Florida to Texas, you'll have to handle some paperwork. This might seem like an overwhelming task, so we'll give you a quick run-down of the most important documentation to take care of.
Transfer medical and veterinarian records to new healthcare providers in Texas
Transfer your child's school records to their new school
Change your address at the Post Office or online
Cancel utilities at your current home
Set up utilities at your Texas house
Cancel your subscriptions
Keep your moving contract at your side during the relocation
Settling into your new home after you move to Texas from Florida
Because we know that moving to a new state can be a shock to the system, we want to give you some tips that should help you get settled after moving to the state of Texas.
Meet the neighbors.
Explore.
Get out of your comfort zone – mingle and make friends.
Take up hobbies and get out of the house.
Be open-minded.
Create routines that give your life stability.
Hopefully, this simple guide will help you make moving from Florida to Texas easier to handle and organize. For any additional help and information, you can always contact us. We wish you luck on this exciting adventure.