Moving from Florida to North Carolina
So you are moving from Florida to North Carolina? This means that you are probably looking for a way to ease the process and make it as simple as possible. Even though you probably heard that interstate relocation is a complicated and difficult process, this is only true if you do not prepare right. If you plan your move thoroughly and find the right movers, you could actually have a smooth and stress-free move regardless of the distance you need to cross. If you want to see how this is done, Best Cross Country Movers prepared a guide that will help you. Take a look.
Start preparing as soon as you can
Moving is complex. Especially when you are moving long distances. There are many things that you need to do before your movers arrive on a moving day. This means that you need to start preparing as soon as you learn about the move. Do not wait for the last week to start preparing. Instead, leave yourself at least a month (preferably two months) to prepare.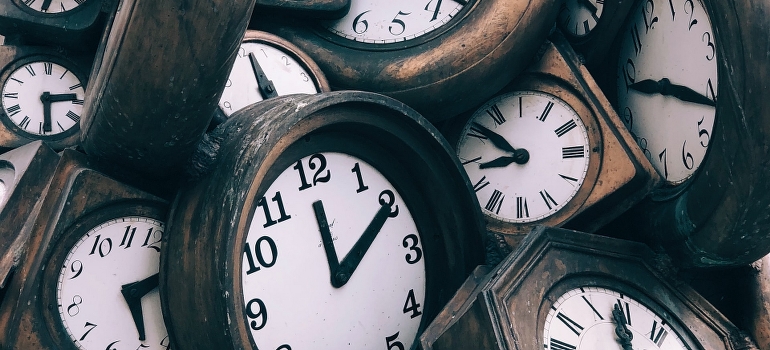 Prepare a moving plan for moving from Florida to North Carolina
Whenever you are preparing for something so big as cross country relocation is you need to have a plan. This plan should contain all the details and tasks that you need to complete before you leave your old home. Plan how to handle your items, plan your budget, how to pack, and where to find the best cross country movers Florida can offer. This plan will allow you to complete everything on time and help you avoid skipping some steps that could eventually cost you. If you never moved before, use this article as a basic guide. But you can also use the internet to get more details that are more related to your type of relocation.
The first task is to handle your possessions
Whenever a move is in question, the first thing that comes to everyone's mind is finding movers. Even though finding the best cross country movers North Carolina has is important it is actually one of the last tasks that you will need to do. Before that, you will have to deal with your moving inventory. Here is how to do it right.
Decluttering process and getting rid of excess items
When it comes to preparing your moving inventory, your main task is to create two separate groups. The one that is moving with you to North Carolina and the other that you want to remove before your residential movers arrive. Of course, at this stage, you need to identify items that you do not need or use and find a way to remove them from your moving inventory. When choosing your items bear in mind that the fewer items you have to move your relocation process will be easier and cheaper. And it is not just about the number of items but also their weight. Movers calculate the price of your move based on the weight of your moving inventory.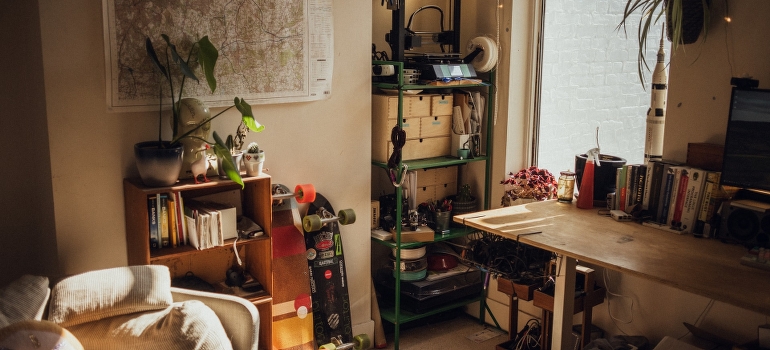 Removing excess items before moving from Florida to North Carolina
Once you select items that you want to get rid of you need to decide what to do with them. Luckily you have many available options. You can:
Organize a yard sale – if you have enough items, time, and organizational skills this will be the best way to get rid of excess items.
Sell to used furniture retailer – If you have lots of furniture, the easiest way to sell it is to find a used furniture retail store in your vicinity and sell them all at once.
Sell online – If you have a few pieces that you want to sell the internet is the best place to do it.
Donate– if you do not want to bother with selling your items, you can find a charity organization in Florida and call them to pick up your excess stuff.
Rent storage – if you want to keep your excess items in your possession, you can always rent a storage unit
Call junk removal service – If you think that your excess items are not in good shape to be used anymore, call a junk removal service and let them handle the junk.
Create a moving inventory list
Once you remove the junk, it is time to prepare the items that will be traveling to North Carolina with you. Make a moving inventory list that will contain the names of your items, their weight, colors, serial numbers, and conditions, that your movers will use to give you a precise moving estimate. And that you will use to check your items upon delivery.
Prepare a moving budget to control your finances
Moving can be rather expensive if you are not careful. That is why, once you finish selling your items, you need to create a moving budget. This will help you to stay within your financial limits and keep you from overspending.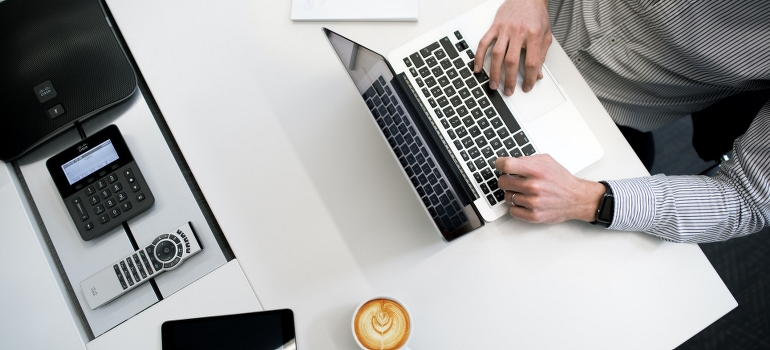 Find reliable movers on time
Finally, it is time to start searching for movers. This is one of the last things that you need to do in the pre-move process. However, that doesn't mean that you should wait until the last minute to start with this. The best cross country movers are booked throughout the year. So if you want to ensure the help from the best, you will need to book them at least a month before the move.
If you have reliable movers your life will be easier during the move
And that is it. This is how to make the process of moving from Florida to North Carolina smooth and stress-free regardless of your situation. Just make sure that you have reliable movers on the task and everything will be fine. Good luck.