Moving from NY to North Carolina
Moving to a whole new state can be a rollercoaster of emotions. On one hand, you're excited about the change of scenery, starting a new chapter, making new friends and starting fresh. But on the other hand, you're likely to feel a little scared and anxious not only about all the changes but also about the moving process itself. Well, today, we're hoping to take some stress off your shoulders. We want to give you some tips that will help you successfully organize your interstate relocation. Although moving to North Carolina from New York often comes with its challenges, it's definitely manageable – especially if you know how to organize the move. So, stick around to find out the most important steps of moving preparation.
Learn what to expect – do some research on North Carolina
First and foremost, you want to be mentally ready for this big life transition you're about to experience. Well, what better way to prepare than by reading up on your future home, getting some info and getting to see what you can expect in your future? So, before you start looking for best cross country movers in NY, it's best to begin moving preparations by making sure you're making the right choice. Do a little research and get familiar with life in North Carolina. Here are a few basic facts you should know before moving from New York to North Carolina.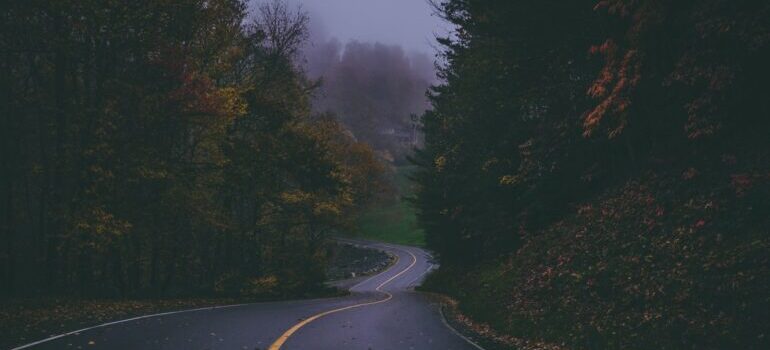 Affordable cost of living. The cost of living is lower than the national average and definitely lower than New York, so you'll save some coins after moving.
Many higher education opportunities. North Carolina is home to many prestigious universities, so you or even your children can get a great higher education.
Higher than average tax rate. Though the cost of living is lower than usual, the tax rate is higher than the national average.
Lower than average test scores. Unfortunately, many students have slightly lower test results than the national average.
Great climate. With hot summers and mild winters, North Carolina has a perfectly balanced climate.
Write a moving to-do list and avoid procrastination
In order to organize a successful move, it's important to have some sort of a plan. One of the easiest ways to get organized is by writing a simple checklist. All you need to do is just write down all your moving tasks in one place. That will help you track your chores and make sure you don't forget anything.
Once you've done that, we advise you to start checking things off the list as soon as possible. In other words, don't procrastinate and postpone your tasks. Giving yourself plenty of time to organize your relocation from NY to North Carolina is crucial. Ideally, you should give yourself about 2 months to get everything done little by little instead of rushing.
Book interstate movers – make moving from NY to North Carolina easier
Because moving to North Carolina from NY can be a little demanding and challenging, it's always good to find ways to make your life easier. Well, one of the best ways to make relocation smooth and simple is to hire moving experts to help you. By working with some of the best cross country movers in North Carolina, your relocation will go by in a flash and cause you way less stress.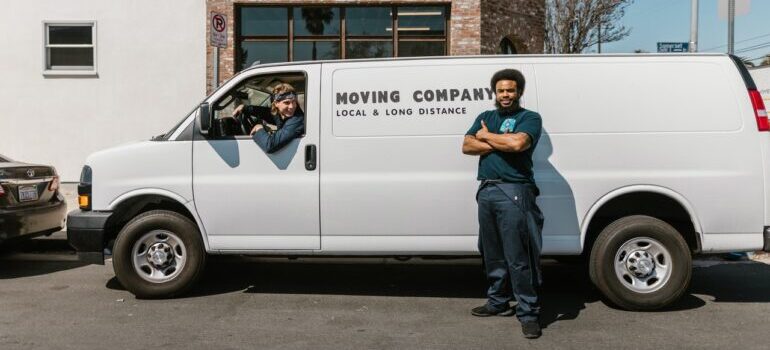 Professional movers have the know-how and the equipment that enable them to execute your relocation without any hiccups. So, if you're aiming to have a stress-free experience, you should definitely start the hunt for a good interstate moving company. Trust us, your move will be easier than ever.
Choose all the services you need for a better moving experience
If you decide to work with moving professionals, we have some advice. When you're looking for companies to work with, be sure to check out the moving services they offer. This can help you determine which company can provide you with all the assistance you're looking for. If storage services or packing services will make your move from NY to North Carolina less stressful, then that's what you should look for.
Downsize your home and lower the price of moving to North Carolina from New York
Moving to a new state can be pretty expensive. Therefore, people often look for ways to reduce expenses when moving from New York to North Carolina. Well, a great way to do that and rid your home of clutter at the same time is by saying goodbye to things you no longer need.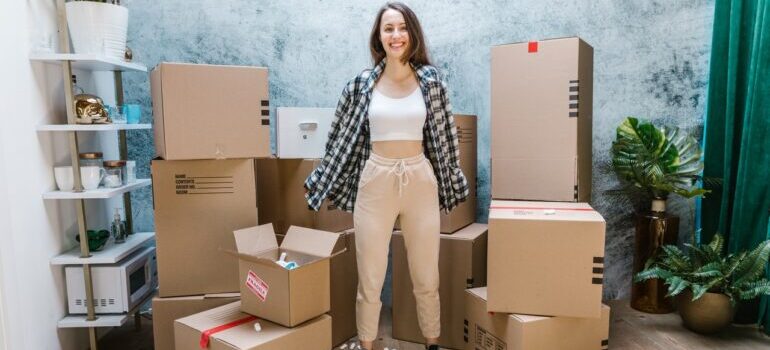 This means going through your home and seeing what needs to go. From clothes, shoes, books and dishes to bigger things like furniture – you should take a look at everything you own. Categorize your things into 4 categories: keep, donate/give away, sell, throw out. This will make packing much quicker, you'll need fewer boxes and your residential movers will charge you less. So, it's definitely a win-win-win situation. You could even earn a few extra bucks if you sell some things!
Take care of all the important paperwork
Something that can't be avoided when you're moving is all the boring paperwork. For many people, that's one of the worst parts of organizing the relocation. But it has to be done. To give you a little bit of guidance, here's a list of the basic documentation you should take care of before moving.
Canceling utilities at your current home
Setting up utilities in your new house
Changing your home address at the post office or online
Transferring your family's and your own medical records and your pets' veterinarian records
Transferring your kids' school records to their school in North Carolina
Canceling subscriptions or changing your address on your subscriptions
Other than all that, you should make sure to always have your moving contract and other moving paperwork by your side during the relocation. And with that, you're pretty much ready for moving to North Carolina from New York. We wish you the best of luck on your journey!