Everything you need to know about moving insurance
Most of the time people neglect the fact that some things can go wrong during the moving process. This means that the items can get damaged during transportation, broken or lost. It leads only to a lot of problems you really do not have the time to solve in the post-move period. And especially if you lose some valuable items while moving. Here is where insurance comes in handy! It will cover any possible damage and troubles you could have while moving. And in the following article, you will find out everything you need to know about moving insurance. Just continue reading and find our more.
Starting with the basics: What is moving insurance?
Before we dig deeper into the article about moving insurance, you have to know more about the term itself. Unlike regular insurance, this is something that is called valuation. Basically, the term moving insurance is easier to explain and process than valuation. But, the purpose is still the same. Movers you hired will provide you with compensation if your items get damaged during the transportation. Or, even worse, lost. Although movers can't sell moving insurance directly, you can still get it in other ways. But, you will have to remember that the valuation plays the same role as any other insurance. When it comes moving insurance, movers have to offer two choices when preparing for the move. And, if you are dealing with a professional moving company, even some options for interstate and local relocation.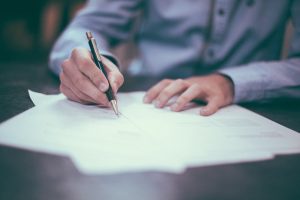 With everything you need to do when preparing for the long distance relocation, the last thing on your mind should be to worry about the safety of your items. Just like moving insurance, long distance moving companies Columbus will take good care of your items when packing and moving them. It works like a double protection against any mishaps. You are both covered by insurance and professional moving crew.
What insurance options will you get to choose from?
As we mentioned before, there are several options you can choose from when it comes to buying moving insurance. These options vary based on different factors. What you will be offered is the following:
Third-party insurance – Third-party insurance will cover any damage made by nature. For example floods, hurricanes etc. The items of high value could be part of this kind of protection.
Full-value protection – With this type of moving insurance, you will get full coverage on all of your items. Furthermore, it will also repair any broken items. If they can't be repaired, they will be replaced with the same or similar item. If that is not an option, you can always get a full equal cash settlement. But, this insurance will not cover the items of high value.
Released value protection – This is the most common type of moving insurance people get. It covers items up to $0.60 per pound and it doesn't cover the full market value. It is a standard in the moving package.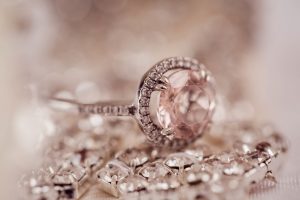 As you can see, it all depends on what type of items you are transporting. Whatever the choice you make, moving insurance will surely be an advantage in your relocation process. It will leave you with a peace of mind when it comes to worrying about the safety of your belongings. Furthermore, if you are moving interstate and have high-value items, you should always opt for the best solution. Besides that, the best thing you can do is hire professional interstate movers Florida for your relocation. Only that way you can know your items are handled by the pros.
Make safety your priority
When you are preparing for the move, you will have to think about your safety as well. As you may know, moving insurance doesn't cover any injuries you may have when preparing for the move! Which is why you have to know the proper safety procedures when moving. For instance, you should always lift with your legs, not with your back. This simple trick can save you from many back problems you can get when lifting heavy moving boxes or other household items. But, if you happen to get back injuries, remember to visit your doctors or learn more about how to treat back problems.
DIY relocation and moving insurance
If you decide to organize and move by yourself then you have to know that your auto insurance or homeowners policy will only have a limited cover. Your possessions won't be fully insured during transportation. And this goes for both your own vehicle or rented van or truck. Meaning the risk will be all yours to take when planning your relocation. But there is also some good news. Almost all truck rental companies will offer insurance that covers their vehicles, drivers, passengers and your cargo. But it will depend on what type of coverage you opt to purchase.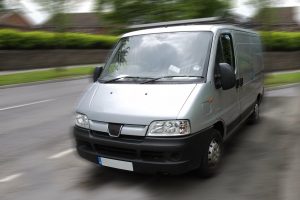 When you are preparing for this type of relocation, it is important to know all the tips and tricks on packing by yourself before the move. That way you will be lowering the risk of any kind of damage during the move!
Filing a claim
In the end, if something bad does happen, you are entitled to file a claim. Although, you will have to prove that the items were damaged by the moving company, and not by you before they arrived. This means that you will have to have a detailed list of items and their condition written down and confirmed by the movers. Only then you can have a solid proof when filing a claim. Did you know that there are other factors that can influence this as well? For instance, if you packed yourself, you should know what kind of moving boxes to use for your items. And if you choose well, and they still get damaged, then go and file a claim freely!
There are a lot of benefits of having moving insurance before you move out. You will have all your items protected and you will be compensated for any damage that can occur during the relocation. We hope we helped you solve  any doubts you had about having relocation insurance! If you have any other questions, feel free to ask them in the comment section.