Moving From Texas to Arizona
Arizona has emerged as a top destination for those considering a new home in recent years. Those in the moving industry, like Best Cross Country Movers, have seen a significant increase in inquiries about moving from Texas to Arizona. Its unique combination of affordable living, thriving job opportunities, and scenic beauty makes it an attractive option for many. This guide aims to provide all the necessary information to make your move smooth and informed.
Basic Facts and Figures about the Grand Canyon State
Arizona is best known for its stunning landscapes and sunny weather. It is the 6th largest state in the USA by area. It's home to about 7.2 million people, making it the 14th most populous state. The demographic structure of Arizona is diverse, with a significant representation of various age groups, cultures, and backgrounds. This diversity contributes to Arizona's rich culture and community life.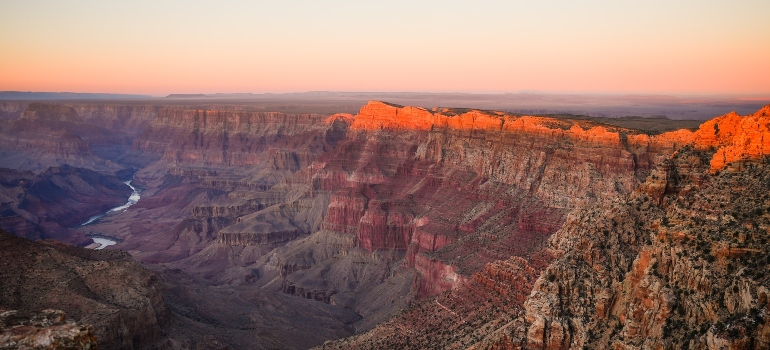 Cost of Living: Texas vs. Arizona
When considering moving from Texas to Arizona, one of the first factors to examine is the cost of living. Best cross country movers Texas often highlights that, on average, living in Arizona is slightly less expensive than in Texas. For instance, the cost of groceries in Arizona is about 2% lower than in Texas. This difference might seem small, but it adds up over time. Housing costs, however, vary significantly between the two states.
In Texas, the median home value is around $298,000, while in Arizona, it's approximately $423,000. Rent prices follow a similar trend, with the average rent in Arizona being slightly higher, at $2,000 a month. However, these prices can vary greatly depending on the specific location within each state. For example, housing in major cities like Phoenix or Dallas will be more expensive than in smaller towns, and the housing market will be more competitive.
Utility costs in Arizona are generally higher than in Texas, mainly due to the need for air conditioning during the hot summers. However, many find this an acceptable trade-off for Arizona's sunny and warm climate. The two states ' healthcare costs are relatively comparable, with Arizona being marginally more expensive, at $577 for a monthly premium, and $6,924 for a yearly premium. Another essential aspect of living costs is transportation. While Arizona's public transportation system is growing, many residents prefer to drive. Fuel costs are similar in both states, but car insurance tends to be slightly cheaper in Arizona, currently at $1,078 a year, compared to Texas, where it is $2,019. However, the overall difference in transportation costs is not substantial enough to be a deciding factor for most people.
Housing Market Insights
As you plan your move from Texas to Arizona, understanding the housing market in both states is crucial. In Texas, the housing market has been growing steadily, with a strong demand driving up home prices in major cities. The median home price in Texas is quite affordable, but prices can be much higher in cities like Austin or Houston.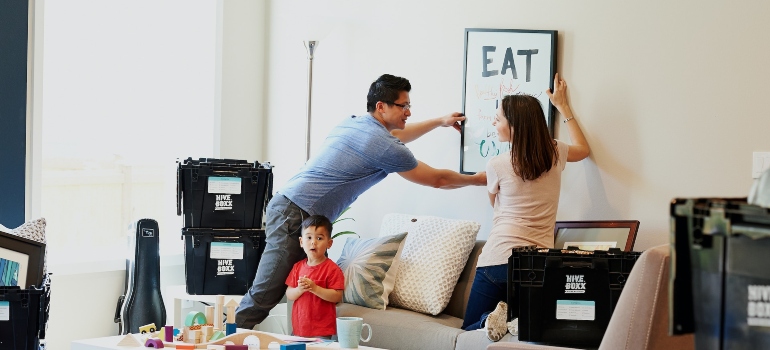 Arizona's housing market, on the other hand, is known for its diversity. There's something for everyone, from luxury homes in Scottsdale to more affordable options in Tucson. The median home price in Arizona is much higher than in Texas, as we mentioned before. However, this price reflects the high demand for homes in popular areas like Phoenix and its suburbs. When considering the housing market in both states, it's important to think about your long-term goals. Are you looking for an investment property, or is your priority finding an affordable and comfortable home for your family? Each state offers unique opportunities and challenges in its housing market, which our associates, the best cross country movers Arizona can help you navigate.
You Also Need to Think about Transportation when Moving From Texas to Arizona
The distance between major cities like Dallas and Phoenix is approximately 1,200 miles, a significant factor to consider. For those driving, it's a journey of about 17 hours. Most of the best cross country movers Houston often calculate costs based on this distance, so it's something to keep in mind.
Public transportation options in both states are expanding. In Arizona, cities like Phoenix are investing in their public transit systems, offering buses and light rail services. Texas, with cities like Houston, also provides a range of public transportation options, although many residents prefer driving.
Education Opportunities Across in AZ
Arizona's educational landscape offers an array of options for families, making it an ideal destination for those prioritizing their children's education. In addition to the highly-rated elementary, middle, and high schools in cities like Tucson and Phoenix, the state is home to standout schools like BASIS Scottsdale and University High School in Tucson, both known for their rigorous academic programs. In the Phoenix area, schools like Great Hearts Academies and Gilbert Classical Academy stand out for their excellence.
For those moving with the best cross country movers Dallas, this transition offers an opportunity to explore Arizona's well-respected educational institutions, and build onto the education that Dallas already provides to your kids. The state's commitment to education is further evidenced by its universities, such as the University of Arizona and Arizona State University, which are famous for their research initiatives and diverse academic offerings. These universities, along with the state's strong network of public, private, and charter schools, provide comprehensive educational opportunities for students at all levels, setting a solid foundation for their future success.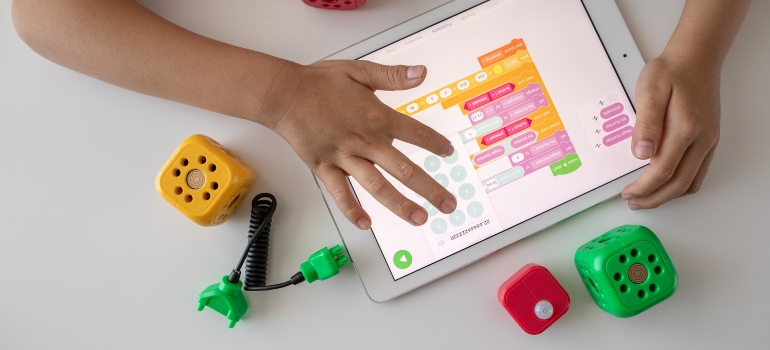 Which are Arizona's Most Popular Cities
Arizona's cities each offer distinct experiences, rich in culture and lifestyle options.
Phoenix, as the state capital, is not only the political hub but also a cultural epicenter. It boasts a thriving arts scene with numerous galleries, theaters, and museums, like the Phoenix Art Museum and the Heard Museum, which showcases Native American art and history. Outdoor enthusiasts love Phoenix for its proximity to hiking and biking trails in the surrounding desert and mountains, including the iconic Camelback Mountain.
Tucson, with its more relaxed vibe, is deeply rooted in its unique blend of Native American, Spanish, and Mexican influences, evident in its architecture and local cuisine. The city is known for its vibrant festivals like the Tucson Gem & Mineral Show and the All Souls Procession, a unique event blending traditional Mexican Day of the Dead customs with local culture. The University of Arizona in Tucson adds a youthful energy to the city, along with leading research and educational opportunities. If you are moving with the help of the best cross country movers El Paso, this is the city that will be the most similar to home.
Scottsdale, often associated with luxury, offers more than upscale living and high-end shopping districts like Scottsdale Fashion Square. It's also known for its world-class golf courses and spa resorts, making it a haven for relaxation and leisure. The city's Old Town area is a delightful mix of the modern and the historic, with Western-style storefronts and contemporary dining and nightlife.
Mesa, another gem in Arizona, is ideal for families, offering many of parks, museums, and educational attractions. The city's extensive park system includes the Red Mountain Park, which provides a variety of outdoor activities. Mesa is also home to the Arizona Museum of Natural History and the i.d.e.a. Museum, both perfect for curious minds of all ages. With its community-focused events and programs, Mesa exemplifies a family-friendly atmosphere that's hard to beat.
Employment Opportunities
In any relocation, employment is a key consideration. Texas, with its robust economy, boasts an unemployment rate of around 4.10%. Major cities like Houston are economic powerhouses, offering diverse opportunities in energy, technology, and healthcare. On average, finding a job in Texas can take anywhere from a few weeks to a few months, depending on the industry and your qualifications.
Arizona, while having a slightly lower median household income of about $66,000, is catching up in terms of job opportunities. Its unemployment rate is comparable to Texas, at approximately 4.0%. Cities like Phoenix and Tucson are hubs for technology, healthcare, and a burgeoning tourism sector. Typically, job seekers in Arizona can expect to find employment within one to three months.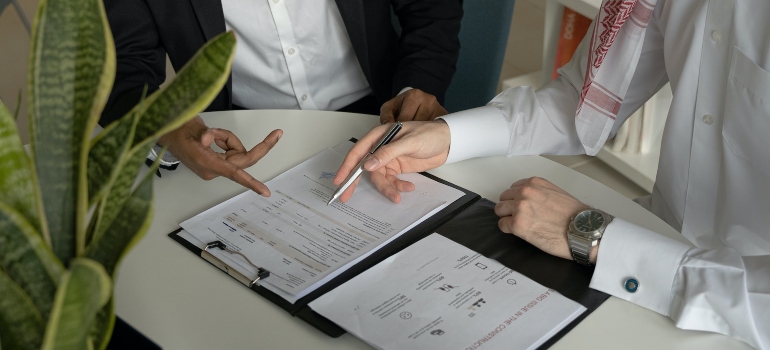 For those moving to Arizona and looking to expedite their job search, networking is key. Engaging with local professional groups and attending industry meetups can open doors. Additionally, leveraging online job platforms and local employment agencies can be highly effective. Tailoring your resume to highlight skills relevant to Arizona's key industries, such as technology and tourism, can also give you an edge. For residents of Corpus Christi considering a move with the help of the best cross country movers Corpus Christi, they'll find similarities in cities like Mesa, Arizona, which also offer a diverse economy and a vibrant job market, making the transition smoother for job seekers.
Calculating the Cost of Moving From Texas to Arizona
Understanding the cost of moving from Texas to Arizona is vital for budgeting. The average cost for long-distance moves like this ranges from $4,000 to $6,000, depending on various factors. The size of your home, the volume of belongings, and the distance between your current home and your new one in Arizona are critical cost determinants.
Just to get a clearer picture, let's look at how the best cross country movers Plano calculate their prices. Say you are moving to Mesa – the distance of your move is 1,040 miles. This would be considered a long distance move, and therefore be mostly impacted by the amount of items that you have. A three-bedroom home will be significantly more expensive to move than a studio apartment.
Additional Considerations for a Smooth Move
Adjusting to a new state involves understanding and adapting to various changes, ranging from climate to legal requirements. Here are some specific tips for those moving from Texas to Arizona:
Climate Adaptation:

Invest in lightweight, breathable clothing for Arizona's hot summers.
Consider upgrading your home's cooling system, as air conditioning is essential.
Stay hydrated and always have sun protection, like sunscreen and hats, especially outdoors.

Cultural and Lifestyle Adjustments:

Explore local events and festivals to immerse yourself in Arizona's unique cultural scene.
Engage with community groups or social clubs to quickly feel at home and make new friends.
Familiarize yourself with local cuisines; Arizona is famous for its Mexican-inspired dishes.

Legal and Administrative Tasks:

Update your driver's license and vehicle registration at an Arizona MVD (Motor Vehicle Department) office within 30 days of moving.
Change your address with the USPS and update it with banks, employers, and other important institutions.
Register to vote in your new locality to ensure you can participate in local and national elections.

Home Set-Up and Maintenance:

Arizona's dry climate can affect furniture and woodwork; consider using humidifiers or other moisture-preserving methods.
Landscaping with native plants can be beneficial, as they are adapted to the local climate and require less water.
Inspect your home for energy efficiency, particularly insulation and window seals, to keep cooling costs down.

Community Engagement and Networking:

Join local online community groups or forums to get insider tips about living in Arizona.
Attend local town hall meetings or community events to understand local issues and get involved.
Explore local libraries or community centers for resources, workshops, or classes that can help you integrate into the community.

Healthcare and Emergency Preparedness:

Familiarize yourself with the nearest hospitals and emergency services in your new area.
Understand the signs of heat-related illnesses, a common issue in Arizona's hot climate, and know how to respond.
If you have pets, make sure they are acclimatized to the heat and have access to shade and water when outdoors.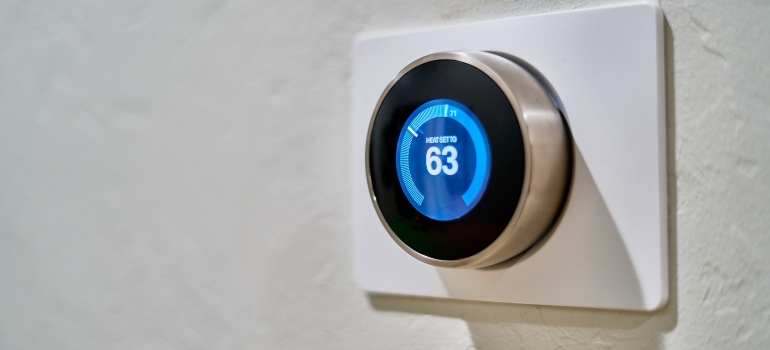 Are you Ready For Moving From Texas to Arizona?
As you can see, moving from Texas to Arizona offers an exciting opportunity to experience a new lifestyle, climate, and community. By understanding the costs involved, preparing for the climate and cultural differences, and taking care of legal and administrative tasks, you can ensure an enjoyable transition!