Moving From San Antonio to Miami
The idea of transitioning from the scenic beauty of San Antonio to the vibrant energy of Miami is undoubtedly intriguing. Miami, with its sparkling beaches, diverse culture as well as thriving job market, is attracting an increasing number of individuals from San Antonio. But before you make this life-changing move, it's essential to be well-informed and prepared. With the guidelines of Best Cross Country Movers, we'll explore everything you need to know about moving from San Antonio to Miami, from financial changes to the best neighborhoods. Thus, you will discover the secrets of the Magic City and confidently make a decision about how useful this transition will be for you.
Navigating the Financial Shift: Cost of Living Comparison
Looking at the cost of living in San Antonio and Miami we see that they offer contrasting economic landscapes. A 32% difference of higher monthly costs after moving from San Antonio to Miami of cities can significantly affect your daily life. Before you research the best interstate moving companies San Antonio, let's dive into the financial aspects of this transition.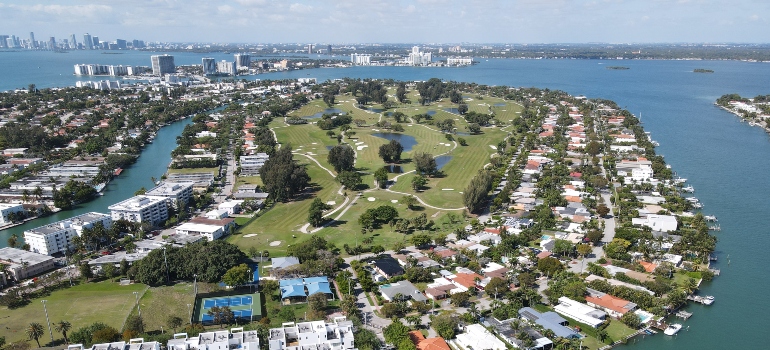 Affordable living in San Antonio vs. Pressure on your wallets in Miami
In San Antonio, you'll find a more wallet-friendly cost of living compared to Miami. Housing, in particular, is significantly cheaper. While the median house price in San Antonio hovers around $260,000, in Miami it is significantly higher, around $525,000. Rent prices are also higher in Magic City, with a one-bedroom apartment costing about $2,200 a month, compared to the San Antonio average of $1,100. Also, due to the higher demand for air conditioning and refrigeration systems, utilities in Miami are known to put a strain on the wallet. Other costs including food, health care, and transportation costs are also higher. Transportation is more expensive by as much as 45%, but you will be more than happy with public transport. Additionally, Florida has a state income tax, which San Antonio residents are not used to, potentially affecting your overall financial picture.
Professional Pursuits: Job Markets in Focus
Miami and San Antonio are both teeming with job opportunities, but they differ in some key ways. Miami's job market is characterized by its diversity and competitive edge. Leading industries in Miami include technology, healthcare, tourism, and international trade. The city's proximity to Latin America makes it a hub for businesses seeking to tap into this market. For those in the tech industry, Miami's growing tech ecosystem is particularly attractive, with numerous startups and established companies calling the city home. By choosing one of the interstate moving companies Texas, you can easily relocate your business as well as your home.
Miami's promising future growth vs. San Antonio's stability
Although the job market in Miami is not as competitive as say in NYC or Los Angeles, a certain number of people move there for employment. Miami has seen the job market increase by 0.8% over the last year. However, future job growth over the next ten years is predicted to be 42.7%. In certain industries, the average salary in Miami is higher than in San Antonio. For example, the average annual salary for a software developer in Miami is around $95,000, while in San Antonio it is roughly $80,000. Similarly, healthcare professionals can expect higher salaries in Miami. Comparing the unemployment rates, however, you will see that the situation in San Antonio is better. With an unemployment rate of 6.6%, this city is slightly above the national average. In contrast, the unemployment rate in Miami came in at 8.3%.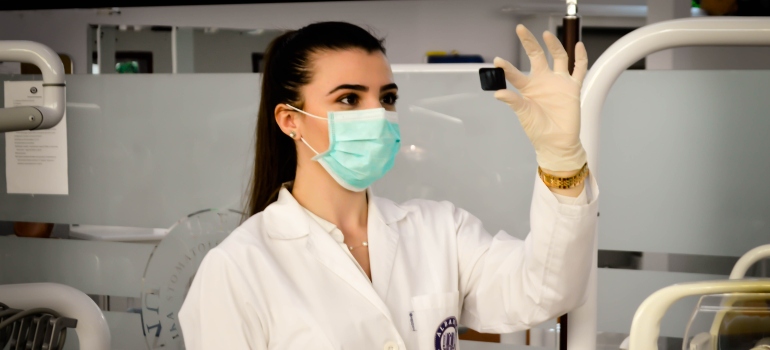 Commute Lifestyles: From San Antonio to Miami
When it comes to commuting, you'll notice a change in lifestyle moving from San Antonio to Miami. San Antonio offers a more relaxed and sprawling urban environment, resulting in shorter commute times for many residents. Also, the lifestyle is more focused on cars with less traffic and less congested roads. In contrast, Miami is known for its busy city life and, at times, notorious traffic. Traffic jams in Miami can be challenging, especially during rush hours. However, the city's public transportation system, including buses and the subway, is available. In addition, a large number of residents, as much as 65.9%, rely on their cars for daily trips.
Educational Horizons: Pursuing Knowledge in Miami
If you have children or are considering pursuing higher education, it's crucial to explore the educational opportunities in your new city. Miami boasts a diverse range of educational options, from schools to universities and professional development centers. It can be a good basis to start researching interstate moving companies Miami. Clearly, the most important thing is to ensure a safe transition for your family.
What kind of educational landscape can you expect when moving from San Antonio to Miami?
Miami's educational landscape is distinct from San Antonio's, offering a variety of public, private, and charter schools. Some neighborhoods have highly rated public schools. According to Greatschools.org among the best schools are public schools Dr. Manuel C. Barreiro Elementary School, I Preparatory Academy, and Terra Environmental Research Institute, all rated 10/10. This makes the city an attractive choice for families. Additionally, Miami is home to several renowned universities and colleges, including the University of Miami, Florida International University, and Miami Dade College. The city also offers opportunities for professional development and continuing education, with a focus on industries like hospitality, healthcare, and business.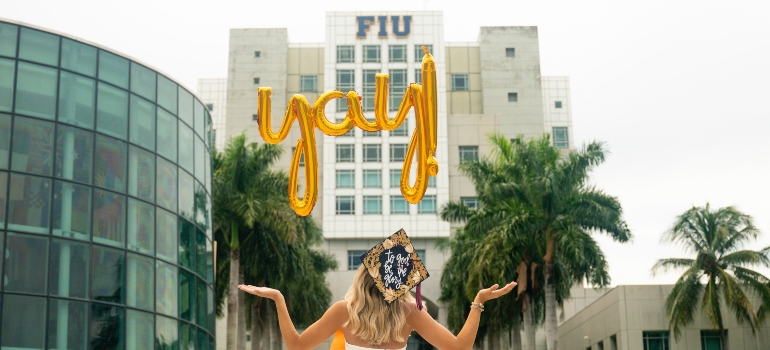 Miles Apart: Distance and Moving Costs
The logistics of moving from San Antonio to Miami can be quite a task, given the substantial distance between the two cities. The distance of approximately 1,200 miles requires a well-thought-out plan, as you'll need to transport your belongings safely across state lines. Hiring professional interstate moving companies Florida is often the best choice for such a significant move. The cost of hiring movers can vary widely based on factors like the distance, the size of your move, and the services you require. On average, a long-distance move from San Antonio to Miami could cost between $3,000 and $6,000, depending on the specifics of your move. Be sure to obtain quotes from multiple moving companies. Also, discuss all the services included in the price to avoid surprises on a moving day.
Moving from San Antonio to Miami? Explore Miami's Gems
Miami boasts a rich tapestry of neighborhoods, each possessing its own distinct character and array of offerings. Delving deeper, we'll explore some of the premier neighborhoods that warrant your consideration when making the transition from San Antonio to the vibrant city of Miami.
Discover the Timeless Elegance of South Beach's Art Deco Architecture
South Beach, the jewel of Miami, is a living testament to the glamor of the past and a must-see for architecture and history enthusiasts. South Beach's art deco architecture is a visual feast. It's reminiscent of the 1930s and 1940s, a time when bold, geometric shapes, pastel colors and intricate details were all the rage. As you stroll the streets, you'll come across a treasure trove of well-preserved buildings and hotels, each with its own unique design. Beyond its architectural appeal, South Beach offers a dynamic lifestyle. World-famous beaches stretch along its coast, attracting surfers and water lovers. The neighborhood is also known for its top restaurants, where culinary excellence meets oceanfront views. As the sun goes down, South Beach transforms into a hub of nightlife. You can enjoy trendy clubs and bars ensuring an unforgettable evening.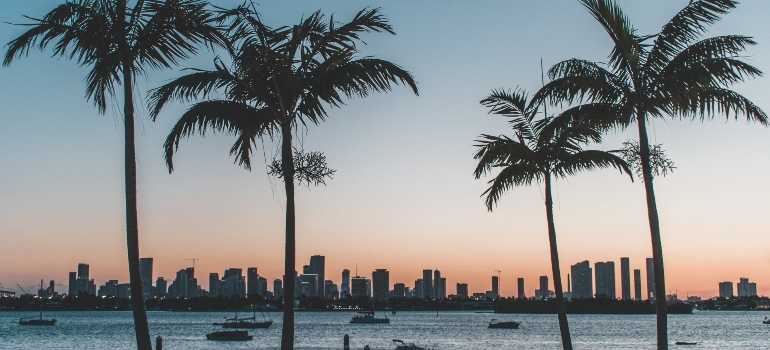 Brickell: Miami's pinnacle of urban luxury
Located in the vibrant center of Miami, Brickell is the financial epicenter of the city. This is a neighborhood where opulent skyscrapers define the skyline. With an elegant and modern ambience, this area boasts a cosmopolitan lifestyle. Its famous restaurant scene includes Zuma, Komodo, Cipriani, Nusr-Et Steakhouse as well as a Mediterranean flavor of Casa Tua. Its seamless access to public transport makes it a magnet for those seeking both urban sophistication and comfort.
Downtown Miami: Where vibrancy and convenience converge
Downtown Miami is the beating heart of the city's urban lifestyle, where soaring skyscrapers house both chic apartments and bustling corporate headquarters. The skyline, adorned with modern architectural marvels, symbolizes the synergy of work and play in this vibrant neighborhood. For culture enthusiasts, downtown Miami is a treasure trove. It's home to renowned cultural attractions such as the Pérez Art Museum Miami (PAMM) and the Adrienne Arsht Center for the Performing Arts, where world-class art exhibitions and live performances captivate audiences year-round.
Additional Essentials: Tips for Moving From San Antonio to Miami
As you prepare for your move from San Antonio to Miami, keep these practical tips in mind. Prepare for weather changes. Miami's climate is tropical, so be ready for hot and humid weather year-round. Invest in lightweight clothing and ensure your new home is equipped with air conditioning. Also, Miami is a melting pot of cultures, so take the time to learn about local customs and traditions. Familiarize yourself with city regulations, including parking rules and zoning laws. Each neighborhood may have specific regulations you need to adhere to. Networking is crucial in Miami, so join local groups or organizations related to your interests or profession.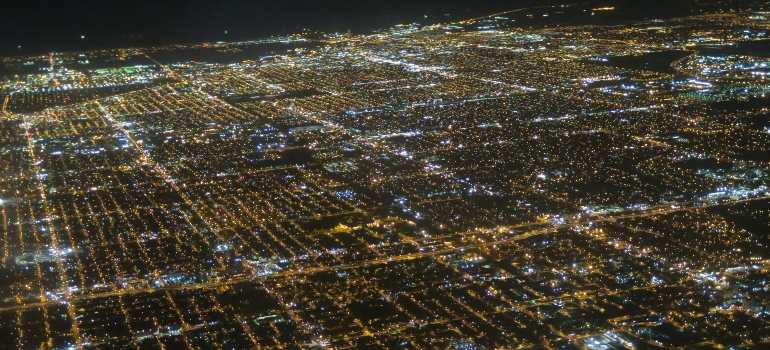 You are Ready Now to Make the Decision Whether or Not to Move to the Magic City
As you can see, Miami's allure, from its diverse culture to its thriving job market and beautiful neighborhoods, offers a promising future. However, what is important to remember is that at every step of your journey, you don't have to be alone. Moving from San Antonio to Miami with experienced interstate movers can be safe and hassle-free. Miami is waiting to welcome you with open arms, and your future in the Magic City holds endless possibilities.